Personal Loan in Hyderabad - Lowest Interest rates from 10.50%
Looking for personal loans in Madurai? Get fast approval with no collateral required. Flexible use of funds for your needs. Compare offers and apply online now.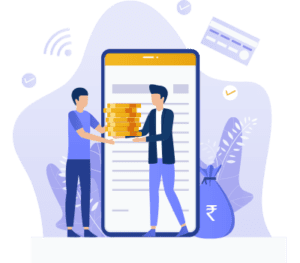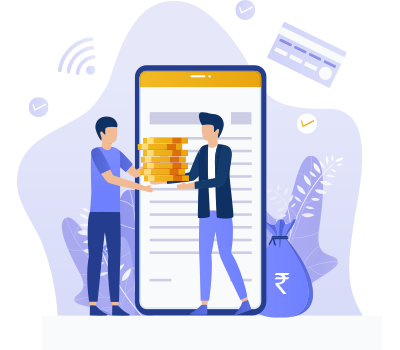 Personal Loan in Hyderabad
Hyderabad, often referred to as the "City of Pearls" or "Cyberabad," is a vibrant metropolis located in the southern part of India, serving as the capital of the Indian state of Telangana and the temporary capital of Andhra Pradesh. Hyderabad has gained recognition as a major hub for technology and business in India.
The city's economy has been on a rapid upswing, primarily driven by its thriving Information Technology (IT) and IT-enabled services industry.
Hyderabad's rich cultural heritage, delectable cuisine, and friendly residents make it a sought-after destination for both business and leisure, contributing significantly to its thriving economy.
Features of Personal Loans in Hyderabad
Unsecured Nature: Personal loans in Hyderabad, like elsewhere, are typically unsecured, which means you don't need to provide collateral or security to obtain the loan. It makes it accessible to a whole lot of borrowers
Flexible Usage: You can use a personal loan various purposes, including funding medical expenses, home renovations, travel, debt consolidation, or any other personal financial needs. Lenders do not force any restrictions on the usage
Quick Approval: Many banks and financial institutions in Hyderabad offer quick approval and disbursal of personal loans, often within a few days of application. This feature makes it suitable for emergencies or urgent financial needs.
Fixed or Floating Interest Rates: Personal loans may come with either fixed or floating (variable) interest rates, giving borrowers the chance to choose between the two according to their convenience
Flexible Tenure: Personal loans typically offer flexible repayment tenures, allowing you to choose a tenure that aligns with your financial capabilities. This can range from a few months to several years.
Bank Interest rates for Personal Loan in Hyderabad
NBFCs Interest rates for Personal Loan in Hyderabad
Eligibility Criteria for Personal Loan in Hyderabad
The eligibility criteria for personal loans in Hyderabad may vary among lenders, but common requirements include:
Age: Generally between 21 and 65 years old.
Income: In order to be eligible for a Personal Loan, you would need a monthly income of Rs. 20000 atleast
Credit Score: A credit score of 750+ is usually preferred by the lenders
Documents required for Personal Loan in Hyderabad
Identity Proof: PAN Card, Aadhar Card, Voter ID or other card with photos.
Address Proof: Utility bill, passport, or Aadhaar card.
Income Proof: Salary Slip.
Employment Proof: This can be your employment letter or business registration documents if you are self-employed.
Other documents such as IT returns, Bank statement may also be required.
How to Apply for a Personal Loan at Hyderabad?
Fincover.com is an online marketplace that allows you to compare loan quotes from various banks and NBFCs.
Mentioned-below is the process to apply for a Personal Loan at Fincover.
Complete the loan application by filling up all the necessary details
Most popular quotes matching your requirement will be displayed.
Apply for the bank along with the requested documents and get a reference number. You can then check the status of the application from our dashboard.
Upon verification and approval, the loan will be disbursed to your account. The whole process takes just a few days, some even hours. The loan processing time varies from bank to bank
It's important to note that while personal loans offer numerous benefits, borrowers should exercise responsible financial management to ensure they can comfortably repay the loan amount and interest within the chosen tenure. Additionally, you can use the compare feature in sites like Fincover.com, to compare loan quotes from various lenders and arrive at a well-informed decision.