Compare and avail Gold Loans at the best interest interests with quick documentation. Take care of your financial needs by availing the best gold loan in the market.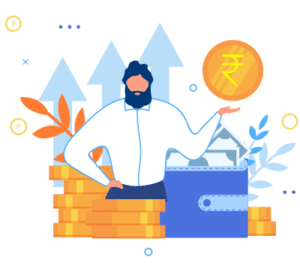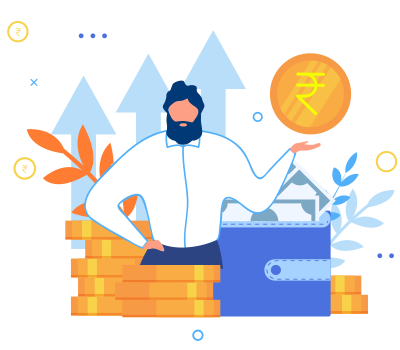 Meet your
financial demands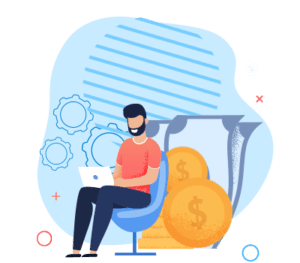 The gold loan is a secured loan that a borrower can avail from a bank or a financial institution by pledging his gold as collateral. The loan amount sanctioned is a percentage of the value of the gold. Upon repayment of the loan with interest, you can get the pledged jewels back.
Unlike other loans like home loans or car loans, where there is a restriction on the usage of the funds, you can use the gold loan amount for any purpose. Whether you need money to handle a medical emergency or for your child's educational needs, a gold loan comes in handy to get the money for it.
Features and Benefits of a Gold Loan
Lower interest rate
Compared to other loans like personal loans, gold loans have a low percentage of interest. If you give additional assets as collateral, the bank may even offer a discounted rate. Interest rates vary from one lender to the other and also vary by type of lender like banks or NBFCs.
Fast processing
Gold loan processing is quicker as the eligibility criteria is simple and so is the documentation. Approval takes just a few hours and, if you apply online, there is a possibility of getting things done in a few minutes.
Repayment
This is at the discretion of the lender. However, there is an option to pay the interest component regularly and repay the principal amount at the end of the loan tenure.
Paperwork
As your gold is deposited as collateral, the paperwork is minimal compared to other forms of loans.
Tenure
The tenure of a gold loan ranges between a few days to five years, the right to fix the tenure lies with the lender.
Credit History
Since it is a secured loan, there is no need for good credit history. However, some lenders may insist on it.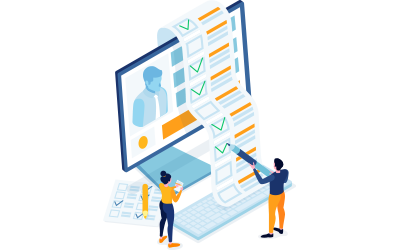 Eligibility to apply for a Gold Loan
The eligibility criteria for gold loans vary from lender to lender. It is best advised to check each bank's eligibility criteria before applying for the loan. Mentioned below are a few common eligibility factors for taking a gold loan,
The age of the applicant must be more than 18 years

The applicant must offer their own gold as collateral while applying for the loan

Banks will determine if the applicant is creditworthy based on their verification process
Documents to be submitted for a Gold Loan
There are few documents to be submitted with the loan application,
Passport size photo (two photos)

Copy of Identity Proof such as Aadhaar Card, Voter ID, PAN Card or Passport

Address Proof such as Ration Card and utility bills

Proof of Age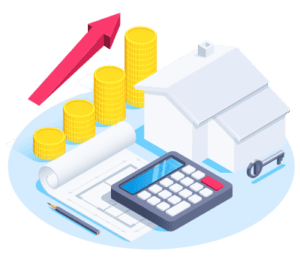 Fincover assists you with a gold loan EMI calculator to see how much you would need to pay every month against the loan. By using our EMI calculator, you can easily try out different rates and tenures offered by various banks to pick the best available option.
How does Fincover's Gold Loan EMI Calculator work?
To use our Gold Loan EMI Calculator, you must provide a few details
The interest rate offered by the lender

Loan amount required
Intended loan tenure
After submitting the details and clicking on "Calculate", you can view the applicable monthly instalment instantly after taking into account the current gold prices to the borrower.
Using our Gold Loan EMI Calculator spares you the trouble of faulty calculations. You will get reliable information as the calculator takes current rates into account. By knowing your EMIs in advance, you can maintain your monthly budget more effectively.
Things to Know before applying for a Gold Loan
Gold loans usually come with a short tenure of one to two years. So, take into account your repaying capacity within this tenure.
Though the interest rates for gold loans are comparatively lower than other types of loans, it can vary from bank to bank. It is advisable to compare different lenders before arriving at a decision.
Normally, up to 80 to 90 per cent of the value of the pledged gold will be sanctioned as the loan amount.
If you default on a gold loan EMI, the lender has the right to confiscate your gold. Delay in repayment can also affect your credit score, thereby denting your future chances of getting another loan.
Why should you apply for a Gold Loan at Fincover?
Compared to other platforms, FinCover helps you connect with the prospective lender at a much quicker pace.
We show no favouritism/bias in our assessment of quotes. Applicants can rest assured that they see receive the best loan quotes in the industry.
The details given are highly secured, and you can rest assure that your information is in safe hands.
Fincover helps you get Gold Loans at a nominal interest rate as we provide the most affordable plans on offer.
You can eliminate the needless hassle of visiting the bank's branch as our platform offers online gold loans from all the top banks and financial institutions. Viewing multiple quotes on one platform enables you to make a good decision on the spot.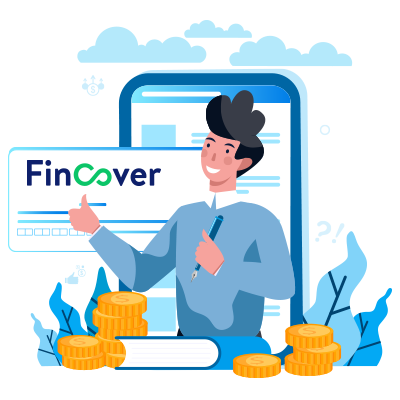 How to apply for a Gold loan at Fincover?
Log into "Fincover.com"

Select the "Gold Loan" option in the "Loans" tab

Click on the checkboxes to confirm that you are above 18 and agree to submit gold as collateral

Click on the "View loans" button

Go through the different loans available in the market

Select the loan offer that suits you the most and submit the documents required for processing

Your application will be forwarded to the bank, and a representative from the bank will contact you with further details
5 Reasons why Gold Loan is a much better option than a Personal Loan Gold