Personal Loan in Madurai - Lowest Interest rates from 10.49%
Looking for personal loans in Madurai? Get fast approval with no collateral required. Flexible use of funds for your needs. Compare offers and apply online now.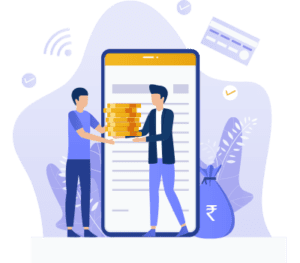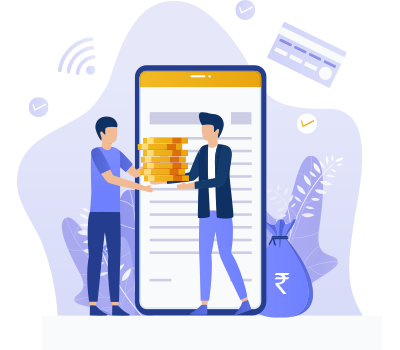 Madurai, located in the southern state of Tamil Nadu, India, is a city steeped in rich history, vibrant culture, and architectural marvel. Madurai's bustling streets, fragrant markets, and traditional cuisine offer an authentic Indian experience.
Banking in Madurai is an integral part of the city's economic landscape, contributing to its growth and development. The city is home to a diverse range of banking services, catering to both individuals and businesses. Several banks and financial institutions in Madurai provide personal loan options, making it accessible to a wide spectrum of individuals.
Features of Personal Loans in Madurai
Unsecured Loans: Personal loans are given without taking collateral. Your creditworthiness plays a primary role in determining your eligibility of the personal loan.
Flexible Loan Amount: The loan amount disbursed depends on a lot of factors such as your income level, your repaying ability, and your credit score
Competitive Interest Rates: The Personal loan comes with two kinds of interest rates , floating and fixed interest rates. Floating interest rates vary during the tenure while fixed interest rates remain flat throughout the term
Quick Approval and Disbursal: When applied  in a platform like Fincover, it hardly takes you few minutes to complete the loan application and get instant approval
Minimal Documentation: Compared to some other types of loans, personal loans usually require less documentation, making the application process smoother.
Prepayment Option: Some lenders allow you to prepay the loan, either in part or in full, before the end of the loan tenure. This can help reduce interest costs.
Credit Score Impact: Repaying a personal loan on time can positively impact your credit score, which can positively improve your credit history and keep yourself prevented from credit rejection
Multipurpose: You can use the funds from a personal loan for various purposes, such as medical expenses, education, home improvement, weddings, or any other legitimate financial needs
Bank Interest rates for Personal Loan in Madurai
NBFCs Interest rates for Personal Loan in Madurai
Eligibility Criteria for Personal Loan in Madurai
The eligibility criteria for personal loans in Madurai may vary among lenders, but common requirements include:
Age: Typically, you must be within a certain age range, usually between 21 to 65 years, to be eligible for a personal loan.
Income: Lenders assess your income to determine your repayment capacity. There's usually a minimum monthly or annual income requirement, which varies from lender to lender. Generally lenders expect a minimum monthly income of Rs. 20000 atleast
Documents required for Personal Loan in Madurai
Identity Proof: This can be a PAN card, Aadhaar card, Voter ID Card, passport, or driving license.
Address Proof: This can be a utility bill, passport, or Aadhaar card.
Income Proof: This can be your salary slips, bank statements, or income tax returns.
Employment Proof: This can be your employment letter or business registration documents if you are self-employed
How to Apply for a Personal Loan at Madurai?
Fincover.com is an online marketplace for various kinds of loans. We have tie-ups with several banks and NBFCs offering personal loans. Users can compare the parameters of personal loan from various sites in our platform and take a well-informed decision.
Mentioned-below is the process to apply for a Personal Loan at Fincover,
Enter all the required information as requested and Submit your personal loan application
You will be displayed with a list of personal loan quotes from various Banks and NBFCs
Apply for the bank and get a reference number. You can then check the status of the application from our dashboard.
Upon approval, the loan amount will be disbursed to your bank account, and you can start using the funds for your intended purpose.
It is always crucial to carefully assess your financial situation and ensure that you can comfortably repay the loan before applying. Compare interest rates, terms, and fees from different lenders in Madurai to find the most suitable option for your needs. Always read the terms and conditions thoroughly and make an informed decision based on your financial goals and capabilities.