Insurance Companies (Insurers)
General Insurance Companies
Bajaj Allianz

Care Health
Future Generali

HDFC Ergo
ICICI Lombard

Liberty
Magma HDI

Manipal Cigna
Oriental
Reliance
Royal Sundaram
SBI
Shriram

TATA AIG
United India

Cholamandalam MS

IFFCO Tokio
Bajaj Allianz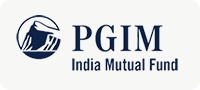 Future Generali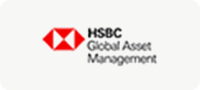 HDFC
Insurance is the one of the foremost thing essential for every citizen living in this country. Since, we have no control over certain events in life, it's important to stay protected over any uncertainty. The best way to stay protected is through buying an insurance policy.
Of late, there has been an increased awareness about the need of Insurance policies in India. In the past only two insurance providers were offering policies for the customers in our country namely, Life Insurance Corporation of India and General Insurance Corporation of India. However, today, there are nearly 24 life companies and 33 companies offer General Insurance policies. Moreover, these companies have tie-ups with several aggregator and distributing companies. From a customer point of view, they have multiple options to choose from.
The main purpose of obtaining insurance is saving you from financial turmoil due to an unforeseen or uncertain event in Life. If you have a proper insurance policy, then the insurer might compensate you for your loss based on the policy's terms and conditions. There are many types of Insurance policies that serve various purposes. Generally Insurance policies are classified into two broad types,
General Insurance Policy
Life Insurance Policy
Life Insurance Policy is a contract between the policyholder and the company, where the insurer provides a financial coverage to the insurance holder in exchange for a payment over a period. In the event, a policyholder passes away within the policy tenure; the insurance company provides a lumpsum payout to their nominees. Some Insurance policies offer savings in addition to protection, these are called endowment plans, where the company invests a portion of money under investment and the rest under insurance. 
General Insurance Policy on the otherhand encompasses all the non-life Insurance products. Motor Insurance, Health Insurance, Travel Insurance, Home Insurance, Pet Insurance, and Marine Insurance are some of the General Insurance policies. These policies provide payment to the policyholder based on the loss incurred due to an event as mentioned in the policy's terms and conditions.
List of Life Insurance Companies
List of General Insurance Companies