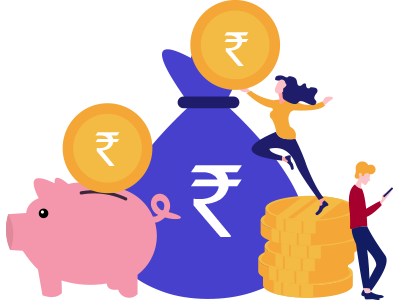 A Savings Account also called a Savings Bank Account or SB Account, is one of the most trustworthy and secure options to save your money and earn interest. It is a money deposit account you can maintain with a bank or post office. The interest rate on the money you save here is low, but it is safe, and you have the flexibility to add more money or withdraw at any time, subject to some conditions.
For building your savings for short term goals, a savings account can be the most preferred option. When there is a surplus amount available with you, depositing this amount can fetch a small profit at a modest interest rate. The interest earned from a savings account is taxable.
Benefits of Savings Accounts
A Savings Account boosts savings by giving interest
Banking is quick and easy with multiple access options such a mobile and internet banking
Cash withdrawal using debit cards is very easy as ATMs are available across the country
Some banks offer insurance policies as add-ons for the account holder
Features of Savings Account
People of all ages, including minors, can open a savings account. All you have to do is complete the verification process, submit the required documents and undergo a KYC verification. There are several additional features that banks provide to savings account holders. They include the facility to open a Demat account or take a locker for your use in the bank branch.

You have to maintain the minimum account balance in your savings account as per your bank's rules. There is a penalty for failure to do so, and this varies from bank to bank. You can receive money from others and make payments using a savings account. Receipts can be through cheques, demand drafts, Internet banking or IMPS and payments can be through all these modes as well as paying for online or offline purchases through debit cards. You can withdraw money from your own account by using cheques, withdrawal slips and Internet banking and also from ATMs using an ATM-cum-Debit Card.

Many savings accounts in banks offer bundled personal accident insurance, and some entitle you to join group life and health insurance schemes which have many convenient benefits.

The Reserve Bank of India determines the interest rate on savings accounts. The interest income is subject to TDS if it is more than Rs 10,000 per annum.
Why should you open a savings account?
Purpose
You can keep your money safe, accumulate it for short-term goals, make and receive payments as well as earn interest on your balance in a savings account.
Access
The account is easily accessible. Right from opening the account, depositing and withdrawing the account holder can complete the processes quickly. You can readily withdraw money during emergencies.
Easy withdrawal
There are several options available to withdraw money from a savings account, including ATM card, net banking, withdrawal slip and cheque.
Paying and Receiving funds
You can make payments to others using various payment instruments like cheques, Internet banking and IMPS.
Safety
The money in your savings account is 100% safe and secure
Savings
The primary concept behind the savings account is to save your money. Your savings secure your present and future.
Risk-free interest
The interest amount given by the bank is a major benefit of a savings account.
What are the types of savings accounts?
As the name conveys, the account is for minors. The account does not have the minimum balance constraint and can be used under the guardian's supervision until the age of 10. After 10, the minor has the right to access the account independently. The account turns into a regular savings account when the account holder turns 18.
Companies credit salaries to their employees through these accounts in bulk. Most of the salary accounts do not require a minimum balance to be maintained. The account will automatically be changed into a regular savings account if the salary is not credited for three consecutive months.
These special accounts have some add-on benefits like discounted rates on the purchase of specified products, loan options at reduced interest rates and some offers for Demat accounts.
The account has the features of both savings and current accounts. There are limits on cash withdrawals, and since there is no minimum balance specified, there is no penalty involved.
The account is similar to the regular savings account but meant for senior citizens. These accounts offer a better interest rate.
The regular savings account has basic terms and conditions. You can deposit and withdraw money flexibly.
Savings Account Taxability
The interest on savings accounts is taxable. Under Section 80TTA of the Income-tax Act, 1961, you can claim tax deductions on interest upto Rs.10,000 savings accounts across all banks as a deduction per year.
What are the limitations of savings accounts?
Minimum balance requirement
The account holder has to maintain the minimum balance specified or pay a penalty.
Even though the accessibility is very good, there are limits on cash withdrawals and deposits that vary by bank and depends on the balances you maintain in your account.
The interest rates are lower than the other type of accounts and investments.
Eligibility to open a Savings Account
Citizen of India
NRI
Foreigner in India
18 years of age
Documents required to open a savings account
PAN
Voters ID
Driving License
Passport
Age proof documents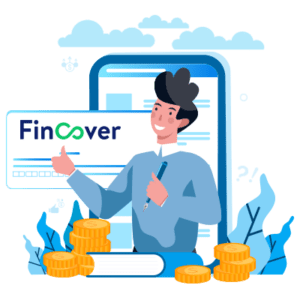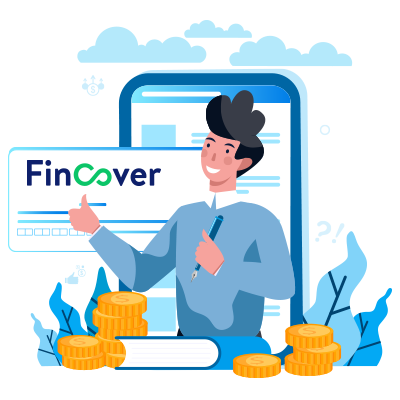 How to open a savings account online?
Log into "Fincover.com"

Select the "Banking Products" tab

Choose the "Savings Account" option

Enter your personal details such as name, date of birth, city, contact number, email Id, and all other details asked

The software will compute the details entered and list the best savings account options

Pick the account and bank that suits you the most, and the bank will contact you regarding the account opening process