Commercial Vehicle Insurance Policy
Commercial Vehicle Insurance is a type of insurance policy that provides coverage for vehicles used for business purposes. This policy protects businesses from financial loss in case of accidents, theft, or damage to their commercial vehicles.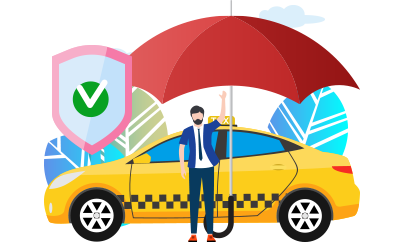 Customized
insurance policy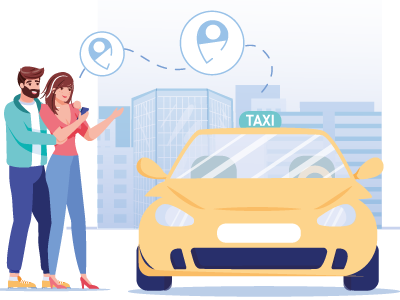 What is Commercial Vehicle Insurance?
Vehicles like taxis, maxicabs, buses or trucks are deployed for carrying on a business and are called commercial vehicles.Vehicles used for commercial purposes must have a registered commercial vehicle insurance. Especially the cars that are used for commercial purposes must have a commercial insurance and not the regular car insurance papers. They are covered by specialized insurance policies against third-party liability and own damage due to accident or natural disasters and against theft. Personal accident covers to the owner and the driver are also available under this policy.
Need for Commercial Vehicle Insurance
If you are running a business and using vehicles for it, it is essential to have them insured against third-party liability as per the laws. You should insure your vehicles for own-damage to ensure your business gets back on its feet quickly should there be an accident. Taking personal accident cover for the owner, driver and occupants will come to your aid in the event of accidental death or disability.
With the option to buy insurance policies online, it is much easier for the owners of commercial vehicles to get their vehicles insured these days.
Types of Commercial Vehicles Covered
Passenger Carrying Vehicle
Goods Carrying Vehicle
This is designed for vehicles that carry passengers such as cars, bus, taxis, vans, auto-rickshaws and school bus.
Since the safety of the passengers is the responsibility of the vehicle owner, insurance is necessary.
Passenger vehicles can be private carriers or public carriers, and different types of insurance covers are applicable for each.
Trucks and tempos that carry your goods should be protected not only from third-party claims on you but your own financial losses due to accidents.
Goods vehicles can be private carriers or public carriers, and different types of insurance covers are applicable for each.
No-Claim Bonus Protector
A no-claim policy year gets you a premium discount at renewal. If your vehicle is in an accident where you are not at fault, you can claim for damage to your vehicle but won't lose your no-claim bonus with this add-on cover.
Breakdown Assistance
If the driver and occupants of your vehicle are stranded due to a vehicle breakdown, this add-on cover will ensure access to emergency services like medical help, fuel arrangement and battery jumpstart or towing.
Zero Depreciation
The market value of a vehicle goes down with time and any theft or total loss claim will be paid taking this into consideration. This add-on cover will help you avoid reduction of claim amount due to depreciation.
Consumables Cover
This add-on cover protects you against expenses towards consumables like engine oil during accident repair.
Accessories Cover
Accessories are usually not covered under the standard policy. This add-on cover insures you against damage to accessories in the vehicle.
Types of Commercial Vehicle Insurance
Third-party liability insurance
The damage caused by your vehicle to any third party property, or injury or death to a person is covered by this type of insurance. According to Motor Vehicles Act, 1988 every vehicle owner must hold valid third-party insurance.
Comprehensive Two-wheeler policy
Comprehensive insurance is a better option as it covers loss or damage incurred by the insured as well. Losses arising due to the following are covered. Accident, Theft, Fire, explosion, lighting, Natural disasters, Malicious activities, Terrorist events. There are several add-on features available with this commercial vehicle insurance cover, like CNG Kit cover and Key Replacement Cover.
Benefits and features of Commercial Vehicle Insurance
It steps in with financial support at a time of loss.
Pays for third-party claims against the insured vehicle.
Most insurance firms have a garage network that is recommended for cashless service.
Covers against loss or damage due to vandalism, natural calamities and fire and theft.
Claims processes are simple and easy. In case of third-party liability claims involving major injury or death, the insurance company deals with the court process on your behalf at their own cost.
In case of no claims in a policy year, the insured can avail no-claim bonus at renewal with a discount in premium.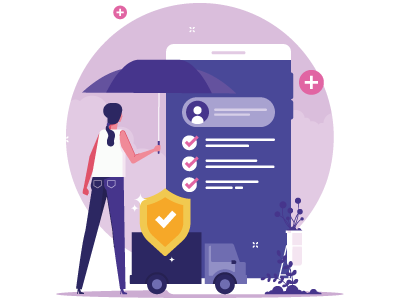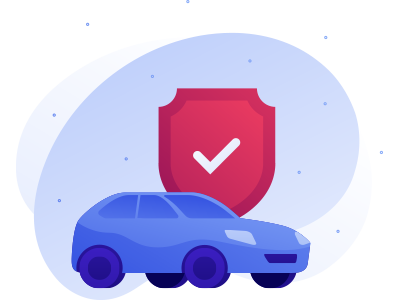 Commercial Vehicle Insurance Exclusions
There are situations where your Commercial Vehicle Insurance  will not come to your rescue. They include damage or loss:
During war, nuclear activities and related activities.
Due to deliberate carelessness of rider and routine wear and tear.
Caused when driven under the influence of alcohol or drugs.
 Due to wilful negligence of the driver.
That takes place outside Indian territory.
Caused when driver doesn't own a valid driving license.
Sustained when policy is not valid.
Due to traffic violations.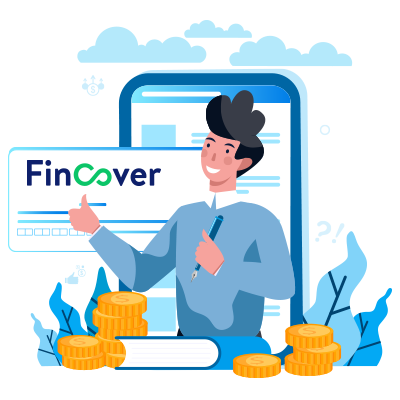 How to buy commercial vehicle insurance online?
Fincover gets you the best insurance available in the market. Our "Compare and Buy" feature helps you choose the most suitable policy. Here is what you need to do,
Log into "fincover.com"
Select your vehicle
Enter the registration number and all other necessary information
See the best policy options available and their special features
Insurance policies from various insurance companies will be displayed
Analyze and choose the best policy suited to your needs
Pay the premium using your preferred payment method
Check for confirmation in your registered email id. Make a printout of the policy for your reference.