Become an
Certified Insurance POSP
& Financial Advisor
Become a Sales hero of the digital age, Transform people's lives & avail endless earning opportunities.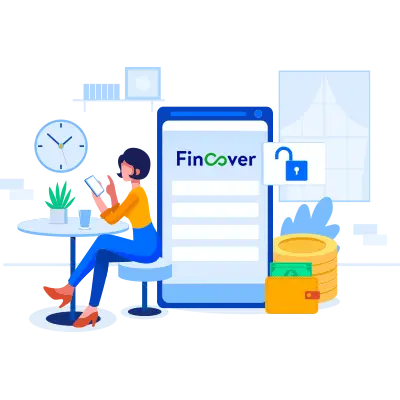 Benefits of becoming a Fincover PoSP
Empower Yourself Financially
Enjoy uncapped earning potential with attractive commissions on financial products sales
Be your own boss
Become your own boss by working at your convenient time and earn without any restriction
Build a strong community
Build trust and lasting relationships as you guide clients toward the right financial advice
Flexibility and Independence
Experience the freedom of working from anywhere while being a part of a respected Fintech Company
Enjoy Rewards & Perks
Standout performers get exclusive rewards like all-expense paid trips, smartphones, and lots more
Achieve your goals
Achieve your financial goals and aspirations with our competitive compensation structure
A Point of Sales (PoS) Person, also known as a Point of Sale Agent, is an individual who works on behalf of a financial institution, such as a bank or a non-banking financial company (NBFC), to facilitate the sale and distribution of financial products and services directly to customers at physical locations. 
These individuals play a crucial role in expanding the reach of financial institutions and making their services more accessible to the public.

At Fincover, you get to sell insurance policies and other investment products by becoming a PoSP with us. Therefore, your chances of earning are high, Register to become a partner consultant with us and make your dreams come true

Fresh Graduates
Start your career on the right foot with an opportunity that offers financial rewards.

Working Professionals
Add an additional income stream by becoming a POSP while keeping your current job.

Retirees
Stay active and engaged during your retirement years while enjoying a steady income.

Entrepreneurs
Complement your entrepreneurial journey with the financial security that comes from being a POSP

Part time employees
Working in food delivery or driving a call taxi? Add to your income by joining as a PoSP

HomeMakers
If you are looking for a job that offers flexible work hours, then choose to become a POSP
Contact Us
Visit fincover.com or Download Fincover app and create an account by filling up personal details.
KYC Verification
Complete the KYC Verification by providing necessary documents such as PAN Card etc.
Complete training & certification
Complete the 15 hrs training &certification process for various products and start selling.
The best part about being a Personal Financial Planner is that you get to sell a wide range of financial products. That way, I could potentially convert a lot of leads into sales
I love working a Personal Financial Planner at Fincover. There is no deadlines, no pressure, and I work at my convenient timings and the payout has been timely and good. Would highly recommend to anyone
I have previously worked as a POSP at a prominent insurance company. Now after joining Fincover, I get a chance to expand my horizons, as along with Insurance, I also get to sell hot selling products like SIP, Mutual Funds, and other investment options. And the commissions have also been very good. Thank you
The Fincover app is very good and I'm able to track my commissions and it gives me renewal reminder on time so that I can contact my clients on time, thanks much to Fincover
The two major USPs of the app which really make my life easier are the real-time commission tracking and renewal reminders. While the first let me know how much I earned, the latter ensures my persistence.
You can learn more from our asked questions