Fulfil your wishes
with Personal Loans
Get the best deals on personal loans with attractive rates. Compare personal loans from different lenders on Fincover and apply now!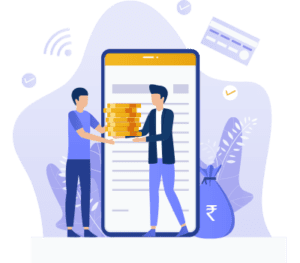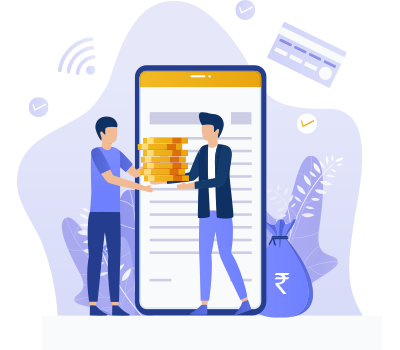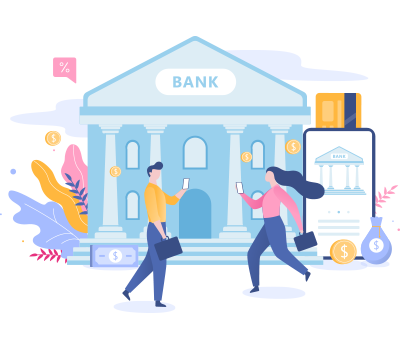 A Personal Loan is an unsecured loan that may be short term or long term, given by a bank or non-banking finance company (NBFC) to meet their customers' personal expenses. An individual can obtain a personal loan based on his income, credit score, repaying capacity, etc.
Usually, personal loans are disbursed within a few days once the individual applies after going through some background verification processes. One of the most striking features of personal loans is their flexibility. From emergency medical situations to planned events like wedding expenses or home repairs there are many personal loan options available.
Personal loans can also be useful when you want to invest in a business venture or make a down payment for an asset you want to buy. You can make use of our Loan calculator to derive an exact figure for which you will repay. Using a Loan calculator will help you draft better financial plans. Unlike a home loan or gold loan, you need not offer any assets as collateral for a personal loan. Since there is no security obtained from the customer end, the interest rates for personal loans are normally high.
Why Apply Personal Loan at Fincover?
Features of Personal Loan
Personal Loans are unsecured loans with a tenure of 12 to 60 Months. For shorter tenures, the EMIs are higher, while for a longer tenure, the EMIs are lower.
No Security Required
An individual applying for a personal loan need not provide any collateral. The loan is provided based on your earnings and repaying capacity.
Flexibility in End Use
You can use the money you borrow for various purposes like medical expenses, travel, home renovation and wedding expenses.
Minimal Documentation
You can apply for a personal loan with minimal documentation. All it requires is an ID Proof, Proof of Income (Payslip) and Address Proof.
Quick Disbursal
Unlike other loans that involve lengthy background processes, you can expect loan disbursal within a day or two after you apply.
Tenure
Personal loans are available with tenures ranging from 12 to 60 months.
Top Up
You have the option to borrow more money by using the top-up facility.
Personal Loan Eligibility
Personal loans are provided mainly to individuals and not to business entities. It can be taken by both salaried and non-salaried individuals. However, the eligibility differs in each case. 
| Criteria | Salaried | Self Employed |
| --- | --- | --- |
| Age | 21-60 | 22-55 |
| Monthly Income | 15000 (net salary) | Rs. 25000 |
| CIBIL Score | Above 750 | Above 750 |
| Employment Stability | Min 1 Year in current company | Min 2 years in current business |
| Minimum Loan Amount | Rs. 50000 | Rs. 50000 |
| Maximum Loan Amount | Rs. 25 Lakhs | Rs. 30 Lakhs |
Personal Loans are non-secured loan which is provided with a tenure of 12 months to 60 months. For shorter tenure, the EMIs are higher, while for a longer tenure, the EMIs are lower.
| Bank | Requirement |
| --- | --- |
| SBI | 9.60% onwards |
| HDFC | 10.75% onwards |
| ICICI | 10.99% onwards |
| Citibank | 9.99% onwards |
| Standard Chartered | 11.49% onwards |
| Punjab National Bank | 8.80% onwards |
| IDBI | 11.55% |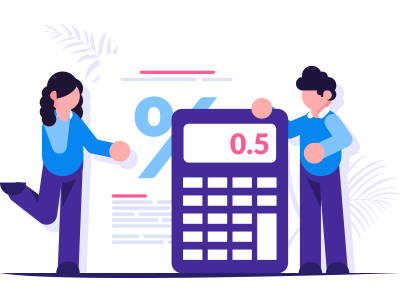 How to calculate a personal loan EMI?
Personal loan EMI calculator
Use Fincover personal loan EMI calculator to calculate your EMI and manage your finances better. With the help of this tool, you can compare interest rates across multiple banks.
Enter the loan details
The amount you need
Interest rate

Tenure and processing fee

Click on "Calculate" to get your EMI

You will receive a detailed break-up of your repayment
Calculation of Total Cumulative Interest?
The formula for calculating the annual interest rate on a personal loan is:
I = P * (R/100)

I – > Interest Payable

P – > Principal or Outstanding

R – > Interest Rate
While this is the general formula for a loan with a one-year tenure, the principal amount may vary with the amount paid for multi-year loans. To eliminate the hassles of manual calculation, you can use our personal loan EMI calculator, which shows you the total interest rate with just a few clicks.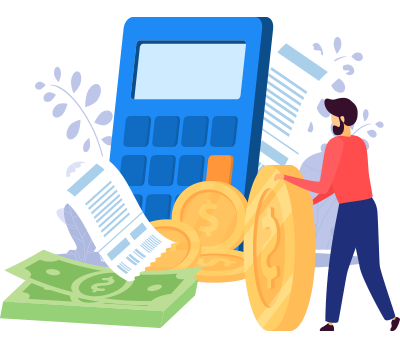 Factors Influencing Personal Loan
Income of the Applicant
The higher the income level of the application, the better the chances of a larger loan.
Number of Dependents
The number of dependents in the applicant's family has an influence on the loan amount sanctioned. A high number of dependents usually results in a decrease in the loan amount.
Current EMIs
If the applicant has already taken a loan and is paying EMIs for it, there are chances for a reduced loan amount.
There may be several other factors which play a role in personal loan disbursal, it is up to the lenders to fix their criteria for personal loans.
Documents required for Personal Loan
Photo ID proof (PAN Card, Aadhaar Card)

Address Proof (Ration Card, Voter ID/ Driving License)

Salary Certificate for working professionals and bank statement

Two-year bank statements for non-salaried professionals

GST Registration and Filing Documents for self-employed professionals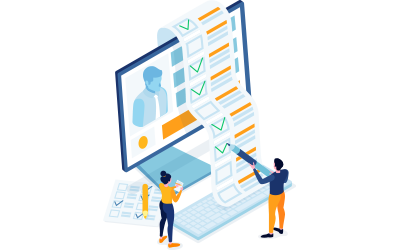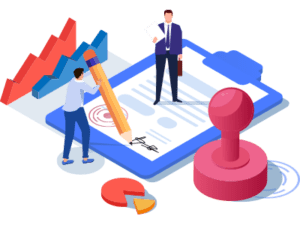 How is Personal Loan Disbursed?
Once your application details are verified, the loan is sanctioned by the bank or NBFC in two days. Normally the loan disbursal occurs in one of the two following ways:
The loan amount is transferred directly to the applicant's bank account specified
The applicant receives an account payee cheque or a draft from the bank
Repaying your Personal Loan
You have to be regular in repaying your Personal Loan EMIs in order to maintain a clean credit history. You can pay your EMIs through the following means
Autopay Feature
You can use the autopay feature to pay the EMI amount.
Online Transfer
Make use of the NEFT/ RTGS facilities in your Internet banking to transfer the funds.
Cheque or Draft
You can issue post-dated cheques to pay your EMI or issue drafts.
Why Should you apply PL at Fincover?
Fincover saves you the hassle of visiting each bank's site to apply for a personal loan. We have a platform that aggregates the best of personal loans and you can compare quotes from each bank and pick the best one.
Using our Personal EMI calculator will help you predict your repayment obligation in terms of amount and time to manage your finances better.
The entire process of applying for a personal loan is made completely transparent with no hidden catch. Customers can also rest assured about their privacy. We at Fincover will not share your personal details anywhere without your consent.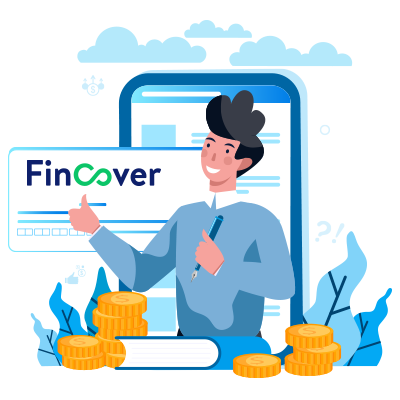 How to Apply for Personal Loan?
To apply for a personal loan online at Fincover, follow these steps,
Login to Fincover.com

Click on "Banking Products" and hover on "Loans"

Click on "Personal Loans"

Enter your personal details such as mobile number, annual income, employed or self-employed, current city and also the required loan amount

Click on "Proceed" and you will see a list of personal loan offers from various banks and NBFCs. Select the one that suits your needs and fill out additional details as required.

Get an approval from the lender. It is a conditional approval which means the loan approval is subject to verification. A representative from the lending institution will contact you for further processing.
You can learn more from our asked questions
Loan Resource App When it comes to taking loans, finding the right resource can be