Personal Loans in Bangalore - Lowest Interest rates from 10.49%
Achieve your financial goals with secure and convenient personal loans in Bengaluru. Access funds for various needs with ease.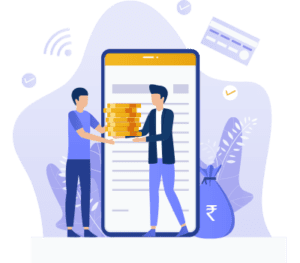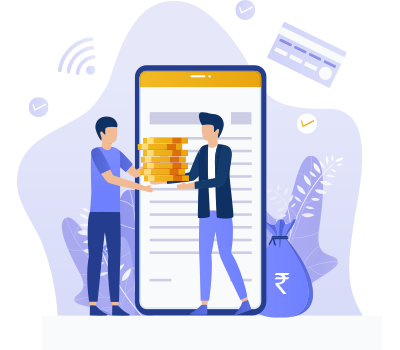 Personal Loan in Bangalore
Bangalore, officially known as Bengaluru, is the capital city of the Indian state of Karnataka. Often referred to as the "Silicon Valley of India," Bangalore is a major hub for technology, innovation, and IT companies. The city enjoys a moderate climate throughout the year with mild winters and relatively cool summers.
The thriving IT sector and climate plays major role in Bangalore occupying No 1 Place to migrate in India for years. The city's ability to attract heavy investments, foster startup, and providing a thriving ecosystem for the IT companies to flourish contributed to its status as India's most prominent cities. If you would require personal loan in Bangalore, there are numerous options available. In this article, we will see around the features of Personal Loan in Bangalore and how to apply for it.
Features of Personal Loan in Bangalore
Unsecured Nature: Personal loans are typically unsecured loans, which mean you don't need to provide any collateral or security to avail of the loan.
Flexible Use: You can use the loan for a variety of purposes like education, medical emergency, home renovation, and a number of other purposes
Loan Amount: The loan you receive depends on variety of factors such as your income, creditworthiness. The personal loan amounts ranges from a few thousand rupees to several lakhs
Repayment: Personal Loan comes with flexible repayment tenure, ranging from 1-5 years, allowing you to choose the tenure that fits your repaying ability
Quick Disbursement: The personal application process is quick and hassle free and you will receive a instant approval and quick disbursement if your documents are in order
Bank Interest rates for Personal Loan in Bangalore
NBFCs Interest rates for Personal Loan in Bangalore
Eligibility Criteria for Personal Loan in Bangalore
The eligibility criteria for personal loans in Trichy may vary among lenders, but common requirements include:
Age: Generally between 21 and 60 years old.
Income: For salaried/Self employed, the minimal salary to process is Rs. 20000. The minimal salary varies from lender to lender
Credit Score: A credit score of 750+ is usually preferred
Benefits of Personal Loans in Bangalore
Flexible Repayment: You can choose a repayment tenure that fits your financial situation and pay accordingly
Multipurpose Use: You can use the loan amount for a variety of purposes, giving you financial flexibility.
Improvement of Credit Score: Timely repayment of Personal Loan can help you improve your credit score
Documents required for a Personal Loan at Bangalore?
Identity Proof: PAN Card, Aadhar Card, Voter ID or other card with photos
Address Proof: Utility bill, passport, or Aadhaar card.
Income Proof: Salary Slip,
Employment Proof: This can be your employment letter or business registration documents if you are self-employed
Other documents such as IT returns, Bank statement may also be required
How to Apply for a Personal Loan at Bangalore?
Fincover.com is an online marketplace where you can compare and apply for loans. We have tie-ups with several banks and NBFCs offering personal loans. Compare and select the one that fits your requirement,
Complete the loan application by entering the details
You will get personal loan quotes from various Banks and NBFCs
Apply for the bank and get a reference number. You can then check the status of the application from our dashboard.
Upon approval, the loan will be disbursed to your account.
Remember that personal loans come with interest costs, so make sure to borrow only what you need and can comfortably repay. As the cost of living in Bangalore is high when compared to other metros, you must clearly frame a monthly budget so that you are able to fufill your EMI commitments without any break.