Find the best deals on different types of loans available at Fincover, your one stop destination for all things related to finance.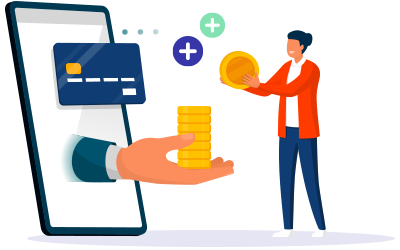 There are different types of loans available for various purposes.Whether you are a student, working professional or businessman, there are many loan options made available by leading banks and NBFCs.
Personal Loan
A Personal Loan is an unsecured loan (short term or long term) given by a bank or NBFC given to meet their customers' personal needs.
Home Loan
A home loan is a financial arrangement that allows you to borrow funds from banks or other financial house to purchase a house for living.
Business Loan
Business loans are the type of loans designed to cater to the needs of small business or enterprises. It can be helpful to meet your capital requirements and for expansion purposes.
Property Loan
Loan Against Property is the secured loan that an applicant can avail from banks and financial institutions by mortgaging their property.
Gold Loan
The gold loan is a secured loan that a borrower can avail from a bank or a financial institution by pledging his gold as collateral.
Short Term Loan
Short term loans are loans which as the name indicates, come with a shorter tenure. Usually, the duration for a short term loan is one year or less.
Two-wheeler Loan
Two-wheeler loans are lent by banks and NBFCs to public to enable them to purchase their desired bikes and pay for it in EMIs.
Car Loan
Car Loan is a financial arrangement under which banks provide funds for you to buy a car and you have to pay back the borrowed amount along with an interest.
Why apply for a loan at Fincover?
Fincover is one of the leading FinTech companies in India. We provide an advanced platform with a user-friendly interface that allows you to compare loans from multiple banks and financial services companies. Comparing loans from multiple lenders helps you know the pros and cons of each and helps you identify the one that suits you the best. Here are the advantages of availing a loan through our platform.
One-Stop solution
Whether you are looking for a personal loan, home loan or gold loan, Fincover offers you plenty of options. You will be able to select the best product most suited to your requirement with our advanced search feature.
Get Instant Quotes
Searching for the best deals on loans all over the internet is a cumbersome process. We save you the hassle of needless search by providing instant quotes from various banks. All you need to do is answer a few questions about your requirements.
Trust
We have earned the trust of all the leading banks and NBFCs in India. Applying for a loan online is simple on our platform. We can guarantee you will have a seamless experience while applying for loans on our website.
Transparency
At Fincover, we consider transparency the most important virtue. Right from the display results assessing your needs to helping you obtain the loan, all information is crystal clear and presented with utmost transparency.
Unbiased
We are a provider-neutral intermediary. Our cutting-edge technology tool will assess your requirement, and you can count on us to provide unbiased loan options in the results.
Privacy
Your personal information is 100% safe and secure with us. The information you provide is not shared with any third party without your consent.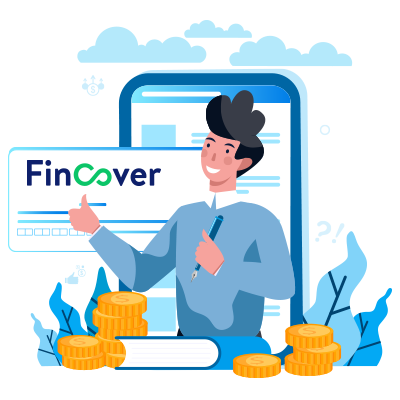 How to Apply for Loans at Fincover?
Applying for a loan at Fincover is a simple process. Just follow the steps given below:
Log in to Fincover.com
Under Banking Products, select loans
Choose from various options, including Home Loan, Car Loan, Two-wheeler Loan, Gold Loan, Business Loan, Short Term Loan, and Loan against Property.
Answer a few simple questions and enter all the details as the system prompts you
You will get a list of quotes from multiple banks. Select the one that matches your requirement
Submit the online application, receive an email acknowledgement from Fincover.com that your application has been forwarded
A loan agent will get in touch with you in a few minutes