Effective
health coverage
Tax Benefit
upto Rs.50,000
Top Health Insurance Plans
Several good plans are available at a cost that will enhance your day.
Health Insurance Companies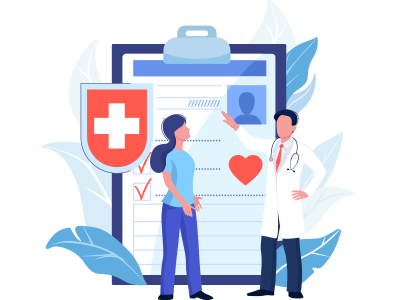 Health crises strike without prior notice, regardless of age, gender or health profile. It is better to be prepared financially with a good health insurance plan.
Hassle-free documentation, paperless processes and instant policy delivery are some of the advantages of choosing your health insurance plan at Fincover.
What is Health Insurance policy?
A health insurance policy is your legal contract with an insurance company under which your medical expenses are covered. This can be actual hospitalisation expenses or a lump sum. 
Insurance companies have a network of hospital tie-ups so you can get cashless treatment. If you opt for a non-network hospital you can pay for your treatment and make a claim against bills.
Some health insurance policies reimburse your hospitalization and related expenses; others pay a lump sum when a diagnosis is made. They may have built-in or add-on benefits like daily cash benefits, second opinion, and ambulance charges. Here are some types of health insurance policies.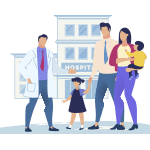 .Family floater Health Insurance plans cover all family members under a single policy. All the family members enrolled in the policy can enjoy the benefit of the sum assured. Under this plan, a predecided sum assured is fixed for the family. It can be used by either one or by all during the policy tenure.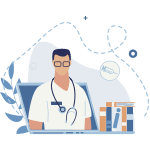 Covers the hospitalisation expenses of an individual. The insured can avail cashless hospitalization, reimbursement and even coverage for domiciliary treatment. Many add-on plans to enhance the coverage are available.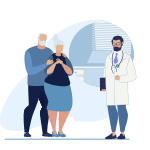 Covers those above the age of 60 for hospitalization expenses including day-care procedures and pre- and post-hospitalization payments. Under this plan, the senior citizens can avail benefits such as yearly health check-ups. Most senior citizen plans cover pre-existing diseases after a certain waiting period.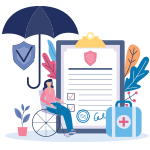 A Personal Accident Insurance policy offers a lump sum benefit for accidents that may lead to disability or death. It is an annually renewable policy and can cover individuals or groups. This claim paid is a benefit and is not linked to any expenses incurred for treatment, if any. You can make claims under benefit policies over and above your hospitalization policies.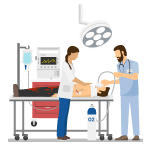 Critical Illness and major surgery plans offer a pre-defined amount when a listed illness is diagnosed, or a listed surgery becomes necessary. Unlike hospitalization policies, actual expenses are not relevant, and the claim is paid as a lump sum benefit. Disease-specific policies for cancer, Covid-19, dengue or heart diseases are also available.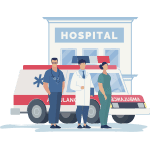 Group Health Insurance plans provide comprehensive medical coverage to a collective of individuals, typically offered by employers to their employees. These plans often offer cost-effective premiums, extensive network coverage, and various benefits tailored to the group's needs.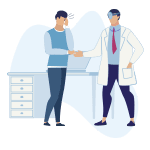 Mediclaim‌ ‌is‌ ‌a‌ ‌health‌ ‌insurance‌ ‌policy‌ ‌that‌ ‌covers‌ ‌the‌ ‌cost‌ ‌of‌ ‌hospitalization‌ ‌in‌ ‌case‌ ‌of‌ ‌any‌ ‌health‌ ‌issues.‌ ‌‌The‌ ‌coverage‌ ‌amount‌ ‌extends‌ ‌up‌ ‌to‌ ‌the‌ ‌sum‌ ‌assured‌ ‌opted‌ ‌by‌ ‌the‌ ‌insurer.‌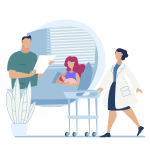 Every insurance company offers maternity health insurance. With this policy, the insurer can avail benefits such as pre- and post-natal care and child delivery whether normal or C-section). Some providers even cover vaccination expenses for new-born babies.
My employer gives me a health plan, why should I buy a separate policy? If this is your question remember, that the coverage may be inadequate or not entirely appropriate for your needs. Moreover, you will have this cover only as long as you are with this employer. 
Statistics show that over 90 percent of Indians pay for major medical expenses out of their own pockets since they did not or could not buy health insurance. Many families have to sell assets to afford treatment costs.
Health insurance is the solution to ensure your financial security in the face of healthcare expenses. You also get tax deductions on premiums under section 80D of the Income-tax Act, 1961.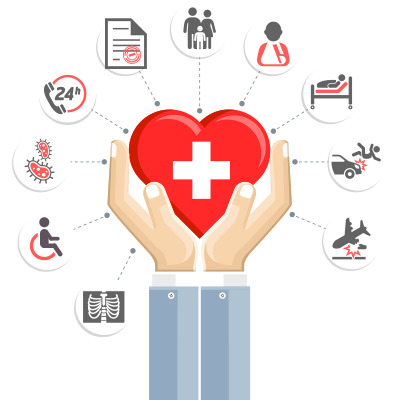 Benefits of Health Insurance
Health insurance provides you financial cover for medical emergencies which may be unaffordable otherwise. It can pay for expenses like hospitalization, medical tests, doctors' and surgeons' fees and ambulance charges as per the terms of your policy. Some health policies pay a lump sum on diagnosis or recommendation of surgery.
You can get the best treatment in the finest of hospitals without spending a paisa. The health insurance company pays your bills directly to the hospital, so can undergo your medical procedures with peace of mind and without any hassles.
Your health insurance premium entitles you to a tax deduction under section 80D of the Income-tax Act, 1961.
Since insurance companies have a good network of major hospitals, you can get timely medical attention and treatment.
No health insurance claims in a policy year can mean higher sum insured when you renew your policy. Make sure you keep your health insurance valid to avail this benefit.
You have not made a health insurance claim in a few years? Your policy could pay for a medical check-up. One more reason to keep your health insurance valid.
There are several reasons why you should apply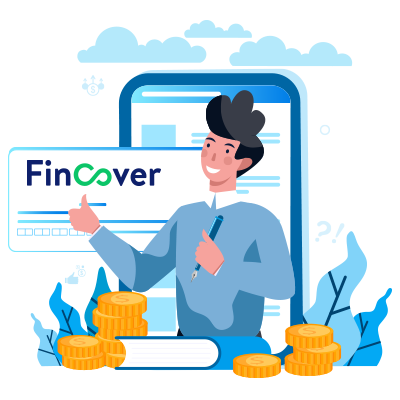 Fincover gets you the best insurance available in the market. Our compare and buy feature helps you choose the most suitable policy. Here is what you need to do:
Log on to "www.fincover.com"
Enter your name, age and other details
Enter the covers and benefits you want
Choose "Buy Insurance"
Health insurance policies from various insurance companies will be displayed
Analyze and choose the policy best suited to your needs
Pay the premium using your preferred payment method
Check for confirmation in your registered email id. Make a printout of the policy for your reference.
Inclusions and Exclusions Critical Illness vs. Mediclaim Policy When it
Health vs Life Insurance difference We all want to live
What is a Free Medical Check up in a Health