Apply for LAP/mortgage loan easily now
Compare Loan Against Property/mortgage loan Interest rates from all leading lenders in India and unlock the true potential of your property.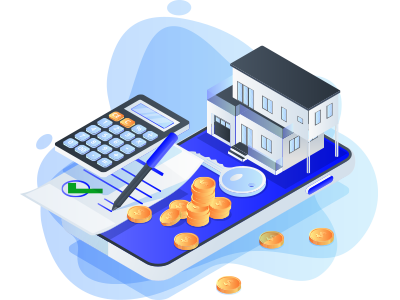 Loan Tenure
upto 20 years
Quick Processing
and disbursal
Property Loan
Avail up to ₹ 2.5 crore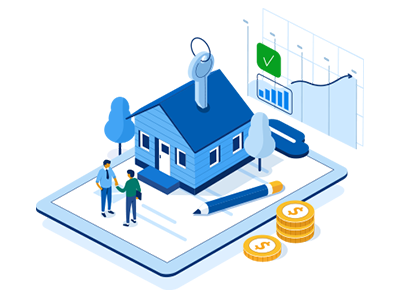 Loan Against Property/mortgage loan
A Loan Against Property is a secured loan that an applicant can avail from banks and financial institutions by mortgaging property. The pledged property acts as a security for the money they receive. You can use the loan amount for a variety of purposes like expanding a business, seeking medical treatment, or even buying a new property. A Property Loan is a much better option for individuals who own a property than going for other options like a personal loan. The maximum loan goes up to 70 percent of the mortgaged property. Loan Against Property is cost-effective as it comes with a relatively low-interest rate.
Loan Against Property, also referred to as Mortgage Loan, usually carries interest rates between 8.45 and 16.75 per cent per annum. You can avail loans up to Rs.25 crore against your property for tenures of up to 20 years.
Features and benefits of Loan Against Property
The easy availability and flexibility in using of funds make loans against property a better option than a personal loan. Here are some features and benefits of Loan Against Property.
The loan is available against self-owned property, building, independent house or apartment.
Loan Against Property can be availed to suit all your needs at different stages of life.
The property is the security that is pledged or mortgaged to get the loan
Both salaried and self-employed individuals are eligible to apply for a loan against property.
Interest paid against the LAP is eligible for tax exemption under section 37(1) of the Income-tax Act, 1961.
If you have availed the loan at a floating interest, there will not be any foreclosure charges.
Loan Against Property comes with flexible tenures.
You have the option to pre-close a loan against property.
The interest rates are comparatively lower than for personal loans.
Eligibility for Loan Against Property/mortgage loan
Eligibility criteria for Loan Against Property are the same for salaried as well as self-employed individuals. Most banks have more or less the same set of eligibility criteria. Mentioned below are some of the eligibility criteria for LAP.
Applicant must be of Indian nationality

The applicant must be at least 21 years of age

Should have been employed in the current organization or the business for a specified set of years

Should have a demonstrated ability to repay

A CIBIL score of 650 and above

Net monthly income of salaried applicants should be Rs 40,000 or more. For the self-employed, they should have an annual income of Rs 3 lakh and above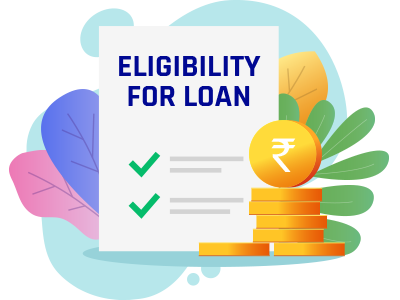 Mortgage loan EMI calculator
The Loan Against Property (LAP) EMI Calculator is a tool that helps calculating the monthly instalment towards loan repayment. The LAP Calculator gives accurate results upon providing necessary details such as loan amount needed, rate of interest and tenure.
Managing your finances while repaying your loan is very important. This is where the LAP EMI Calculator steps in to help you, as it will give you a clear idea about your repayment obligations.
Our EMI Calculator provides a breakup of the repayment in tabular form with the EMI, principal amount and interest amount.
The three essential components that determine your EMI are principal, rate of interest, and tenure of loan.
Principal
Rate of Interest
Tenure
The principal is the amount you borrow as a loan from the bank against your property.

The higher your principal amount, the higher your EMI.
It is the most critical component of a Loan Against Property.

It is based on the value of the mortgaged property, the credit score of the borrower, and his/her repaying capacity.

Different banks and financial institutions have different interest rates which keep changing with government regulations.
Tenure is the time in which the loan has to be repaid.

It is decided based on various factors like the borrower's profile and his credit score.

The longer the term, the smaller the EMIs.
Here's how you can use Fincover's mortgage loan EMI, calculator
Enter the principal amount of the LAP
Enter the interest rate
Feed the tenure details
Once you provide all the details, it will display the EMI payable. You can alter the tenure to check how the EMI changes and decide what suits your budget the best.
Why apply for a mortgage loan?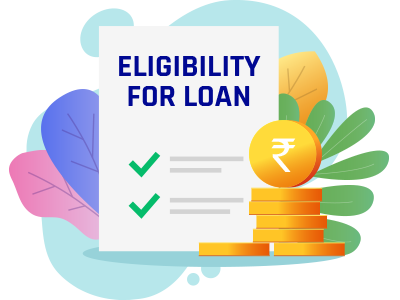 Documents Required for LAP/mortgage loan
Salaried individual
Self-employed individuals
ID Proof (any one among Voter ID, Passport, PAN Card, Passport)

Address Proof (any one among Aadhaar Card, Ration Card, Voter ID and Bank Passbook)

Proof of Residence ownership (Property Documents, EB Bills)

Proof of Income (Payslip, Employment Certificate, Experience Certificate)

Last six months Bank Statement
ID Proof 
Address Proof 

Proof of Business (Company Registration, Income Tax and GST registration)

Proof of Income (Last three years IT returns, Balance Sheet, Tax Audit Report)

Office Address Proof (Property Documents, EB Bill, Maintenance Bill)
While availing a loan against property, there will be processing charges which vary from institution to institution. You should do your homework on the various charges you will have to bear. Here are some standard charges levied by every bank,
Processing Charge
It is the charge that covers the processing of the loan application.
Foreclosure charges
If the borrower wants to repay the entire amount before the end of loan tenure, he/she can do so by paying a foreclosure charge or a prepayment charge.
Standard charges
Charges like late payment charges, legal fee, documentation and stamp duty charges are charged by most banks.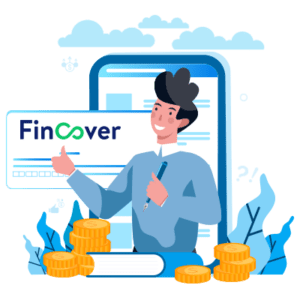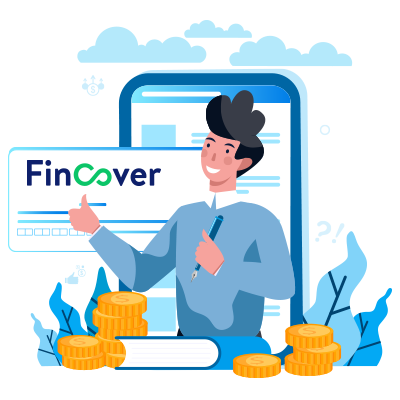 How to Apply for Loan Against Property/mortgage loan at Fincover?
Log in to "Fincover.com

Select the "mortgage loan" option in the "Loan" tab

Enter the details required such as Name, Property city, and Annual Income, and click on "Submit"

The page displays various LAP options matching the details you entered

Choose the one that fits your budget and click the "Submit" button

Enter the necessary information and click on "Submit"

We will forward the application to the lender concerned, and they will get in touch with you within a few hours
What is a Mortgage Loan? The mortgage loan is one kind of secure loan in