Individual health insurance policy
An individual health insurance policy is a type of insurance plan that provides medical coverage to a single person. These policies can vary in their coverage and cost, but typically include benefits such as preventive care, hospitalization, and prescription drugs.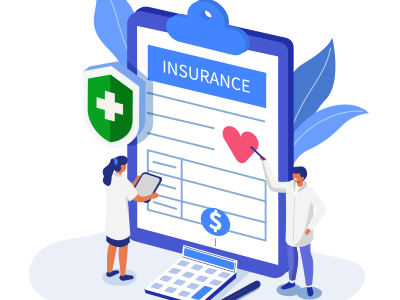 What is Individual Health Insurance Policy?
Health is wealth and, if lost, regaining it is expensive! This is where health insurance can save your money!
Health insurance is of two kinds. Hospitalization policies reimburse expenses when you are hospitalized for illness, surgery, or accident, while critical illness and major surgery policies pay you a fixed amount of money when a diagnosis is made. Hospitalization policies can be for an individual, a family, or a group. If the individual is a Senior Citizen, then checkout for Senior Citizen Health Insurance Policy.
Even if your company gives you health insurance, it is important to cover all bases with your health insurance policy. You can rest assured that your hospitalization bills within India are covered, and you get lifelong renewability as well as tax benefits under section 80D of the Income-tax Act, 1961. Any related expenses 30 days before and 60 days after the hospitalization are also covered.
How does an Individual Health Insurance Policy work?
Your age, health history, and the amount of coverage you won't decide the premium you have to pay. Once issued, the policy covers you for one year and has to be renewed on time.

If this is the first time you are taking a hospitalization policy, there will be a waiting period of 30 days before any claim is admissible, except hospitalization due to accidents.

Hospitalization due to pre-existing conditions like diabetes or heart disease will be covered after a waiting period of three to four years of unbroken coverage, depending on the policy and the company. Some specified critical illnesses such as heart diseases, kidney failure, and cancer will also be covered only after a specified waiting period.

Insurance companies tie-up with a network of hospitals where you can avail yourself of cashless treatment according to your policy terms and sum insured. If you go to a non-network hospital, you can settle the bills and claim the insurance company.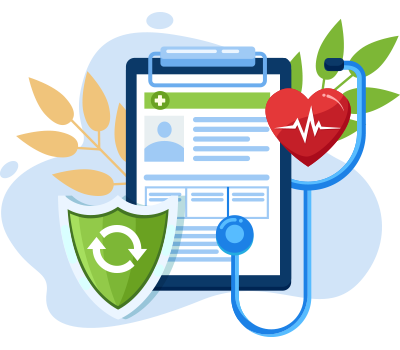 Benefits of Individual Health Insurance Policy
After every claim-free year, you get benefits on renewal as an additional sum insured.
Usually, health checkups before issuing a policy are not required until the age of 45.
You are eligible for tax benefits under Section 80D of the Income-tax Act, 1961.
Exclusions in Individual Health Insurance Policy
Pre-existing diseases are not covered initially when you purchase a policy, but only after a waiting period.
Only some systems of treatments outside allopathy are covered, and claims are capped at 25 percent of the sum insured.
Treatments for alcohol/ drug abuse are not covered.
Cosmetic surgical procedures are not covered except if necessitated by illness or accident.
There are several reasons why you should apply
You can learn more from our asked questions