Build your dream house
with Home loans
Get quotes from multiple home loan lenders at one place at Fincover. Compare quotes from different loan provides and make a well-informed choice.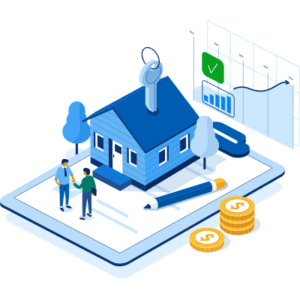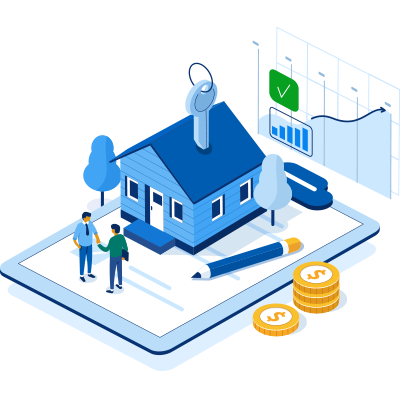 Easy & Minimum
Documentation
Attractive
Interest Rates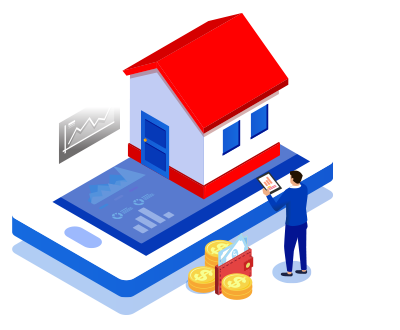 Buying a house is everybody's dream. It's an expensive dream and not possible for most people without using up a lifetime of savings. A home loan helps you realize your dream and keep your savings intact at the same time. What is more, it comes with many benefits.
You can get a home loan to build a new home or renovate an existing home. Low – interest rates, flexible repayment options, tax benefits, long tenures, top-up facilities, and prepayment options are some of the benefits of a home loan. A home loan is a long-term commitment unlike a Personal loan or other types of loans. Therefore, it is essential to exercise caution while applying for a home loan. Fincover helps you in getting the loan at the best rates.
The home loan market is crowded with lenders, so it isn't easy to pick the best loan option that meets your requirement from the clutter. At Fincover, you can compare, analyse, and choose the best home loan from India's leading banks. You can find comprehensive information about home loans and apply online immediately from the comfort of your home.
Features and Benefits of Home Loans
Tax Benefits
Taking a home loan makes you eligible for tax benefits on both payment of interest on the loan and repayment of the principal. You can claim tax deductions on the interest and principal components of your home loan under sections 80C, 24b, and 80EEA(for first time home buyers) of the Income-tax Act, 1961, subject to certain conditions.
Longer Tenure
Among all the loans, home loans provide you with the longest tenure. Most banks give up to 30 years to repay the loan with interest. You can use our home loan EMI calculator to understand how the EMI changes with different tenure options.
Balance Transfer
If you have taken a home loan and find another lender who offers lower rates, you can take advantage of this and transfer your loan! Check our balance transfer calculator to know further details.
Asset Building
Buying a home means you are buying a tangible asset. As we all know, property prices are always on the rise with development. You can benefit immensely from rising property prices over time.
Easy buying
For most people, buying a home from their savings is nearly an impossible task. A home loan helps you get closer to your dream home as you can repay it in flexible EMIs.
Tax Benefits on the 2nd home
If you apply for a loan to build a second house, you can claim complete tax exemption of home loan interest under section 24B of the Income-tax Act, 1961.
Save on Rent Expenses
Rent costs are always spiralling as cities grow larger and more cities crop up. Instead of wasting your money on rent, you should apply it towards EMIs after buying a home.
| Criteria | Salaried |
| --- | --- |
| Criteria | Requirement |
| Age | Min age – 18, Max age - 70 |
| Residency Status | Resident Indian or NRI |
| Employment | Salaried or Self-employed |
| Annual Income | 5-6 Lakhs |
| Residence(Net) | Permanent residence or rented place where the applicant has lived at least a year |
| Credit Score | 750+ |
Fixed and Floating Interest rates
Fixed Rate Home Loan
In a fixed rate home loan, the rate of interest is unchanged for the entire tenure. As the interest rate remains constant, the EMIs are also standard throughout the loan period.
Floating Rate Home Loan
As we know, interest rates keep changing depending on various economic factors. In the case of Floating Rate Home Loan, the interest rate varies throughout the loan period.
Banks provide home loans for different purposes. Before applying, analyse your requirements and apply the appropriate type of loan to avoid rejection.
It is a common type of loan for ready-to-occupy properties, pre-owned homes and under-construction homes. Most lenders provide from 75 to 90 percent of the value of the property's value(called loan to value or LTV).
This type of loan is for the purchase of a plot and construction in it. Here the loan disbursement begins at the time of plot purchase, and the balance is disbursed at pre-decided stages of construction.
This type of loan is provided for the construction of a house where you own the land already. Just like the composite loan, the disbursal of construction loan happens through the various stages of construction.
Similar to the Home Improvement Loan, this funds the extension of your home to add living space.
If you want to purchase a new house by selling your old property, you may be short of funds due to a lag in time between the transactions. You can make up the gap with this loan. As the name suggests, the loan covers the lag between the purchase and sale.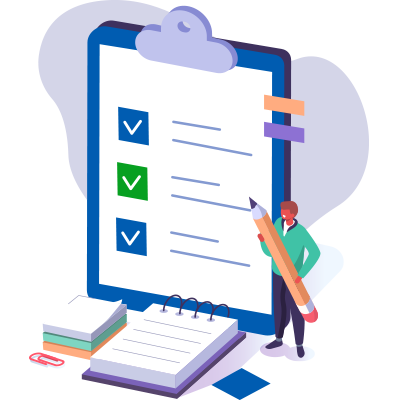 Documents Required to get a Home Loan
Usually, home loans require a set of documents to be submitted to the lenders. Some of the standard documents required for processing a home loan are:
A loan application form duly filled

ID Proof such as PAN card, Aadhaar card and Voter ID card

Age Proof like Driving License or Aadhaar card

Address Proof like bank passbook, Ration Card, Voter ID)

Proof of Income for salaried borrowers like a bank statement, IT returns and payslip

Proof of Income for self-employed borrowers like IT returns, the balance sheet of your company

Proof of business address

Property related documents such as registered sale deed, NOC from the builder and complete building plan.
Home Loan Fees and Charges
In addition to the interest rate, several charges may apply from time to time until you pay a home loan back in full. Some of the standard charges are,
The processing fee is a one-time non-refundable fee charged by the lender for processing your loan. It varies from bank to bank and the category of loan.
It covers the charges related to the Central Registry of Securitization Asset Reconstruction and Security Interest of India (CERSAI) and Stamp Duty.
If you want to switch to a different loan scheme to reduce interest rates, then this charge may be applicable. The rates vary from one lender to the other. Usually, it goes up to two per cent on the outstanding principal amount.
If your repayment cheque bounces for any reasons, such as insufficient funds, you will have to bear these charges while paying the next EMI.
If you fail to pay the EMI by the due date, then the lender will levy a penalty.
Foreclosure charges or prepayment charges are levied by your lender when you repay the loan before the tenure is completed. RBI bans foreclosure charges for floating interest rates. However, for fixed interest rate home loans, they may be collected.
A Home Loan EMI Calculator a tool from Fincover that helps you determine the monthly home loan instalment (EMI) with ease.
You can calculate your home loan EMI in a matter of a few seconds with our Home Loan EMI Calculator.
Just input a few details and get accurate information about the repayment schedule.
Step by Step approach to use our Home Loan EMI calculator
Step 1:

Input the loan amount you want to borrow

Step 2:

Input the applicable interest rate

Step 3:

Enter the tenure and click on "Calculate"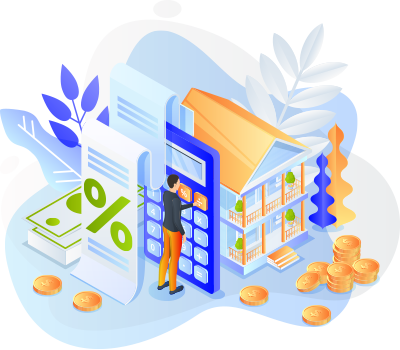 Things to Know before Applying for a Home Loan
Rate of Interest
Loan Disbursal
Loan eligibility
Charges
Terms and Condition
As mentioned, home loans can have two types of interest rates namely,
 If you want a short tenure loan, it's better to go with a fixed rate loan. When you want a longer duration loan, it's good to go with a floating interest home loan.
Typically, home loan amount disbursal happens within 10 to 15 days after application as the lender needs time for document verification and eligibility.
Check if you are eligible for a home loan with our Home Loan EMI Calculator to save your time and money.

Enter all the details and confirm your eligibility, and you will have an idea about terms and repayment before applying for a loan.
Apart from the rate of interest, there can be many hidden charges that you have to pay.

These would be mentioned under Home Loan Fee and Charges.

 It's always good to read and understand the documents of each loan documents thoroughly before making a final choice.
Ensure you read the terms and conditions of the loan you want to take and fully understand about the repayment, prepayment and several other things related to house loans.
Why should you apply for a Home loan at Fincover?
Fincover lets you compare, analyse and pick home loan quotes from multiple banks. Based on personal requirements, you can choose the one which fits you the most.
Best Interest Rates
Our association with the home loan segment market leaders means you will get the best quotes from banks and NBFCs.
Transparency
Fincover is a provider-neutral loan intermediary. We provide impartial information about all lenders to you after a thorough analysis of each quote's pros and cons.
Privacy
You can rest assured that your personal information and the payments you make are in safe hands.
One-stop destination
Fincover is the one-stop destination where users can find bike loan quotes from various banks and NBFCs.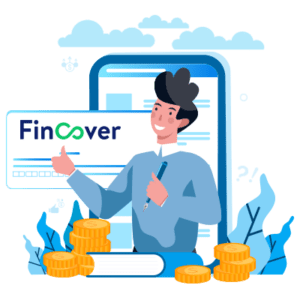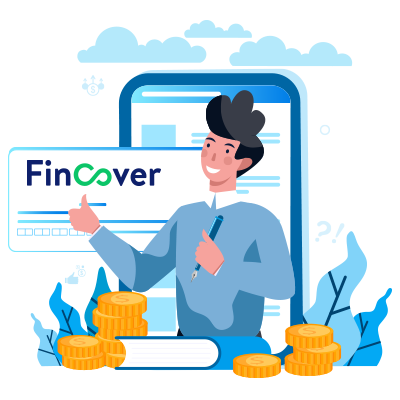 How to apply for Home Loan at Fincover?
Fincover gives you an option to compare home loans from several lenders. You can compare and apply easily.
Enter your name, email ID, PAN Card, Property Cost, and Property Area.
Click on get quotes, to view the home loan offers from banks and various non-banking financial companies.
Compare the interest rates, processing fees, EMIs on the different home loan offers.
Select the one which suits your requirement.
Get an instant e-approval from the lender. Our support team will help you through the documentation process and an agent from the lending institution will contact you for disbursal.
Loan Resource App When it comes to taking loans, finding the right resource can be
8 factors to consider before applying for a home loan Buying your dream home requires