Home insurance, also known as homeowners insurance, is a type of insurance policy that provides financial protection for homeowners in the event of damage or loss to their home or personal property.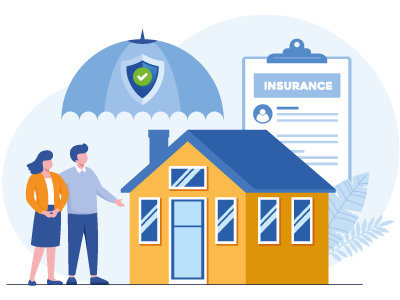 Full Safety
to your homes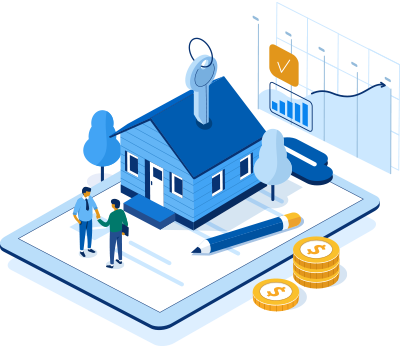 What is a home insurance policy ?
Buying a home is the big dream for many of us. Once you buy a home, protecting it is the next important action you have to take.
Home insurance, or property insurance, covers the structure of your homes from a range of risks like fire, man-made and natural calamities. You can insure the contents of your home against these risks and burglary too. There are package policies that bundle hospitalization insurance for your household staff and breakdown cover for your electronic appliances.
Why is home insurance important?
A home is likely to be the most expensive purchase of a lifetime. It is the culmination of hard work  and dreams and it is the place where you and your family are together and at peace.

Natural or human-made disasters can cause extensive damage to your homes and belongings. Rebuilding is nearly an impossible task unless you're incredibly wealthy. To protect yourself against these misfortunes, you must insure your home and its contents.


Fire or natural disasters like storms  and floods can devastate your home and burglary can mean the loss of your precious belongings.




A trustworthy home insurance policy gives you financial security and peace of mind.
Features of Home Insurance Policies
Covers loss or damage due to building due to natural or human-made disasters.

Home contents can be covered, in addition to the above, against burglary, house invasion and intentional destruction of property.

Appliances such as air conditioners, televisions, refrigerators, microwave are covered against fire and allied perils as well as burglary and related perils. They can also be covered for appliance breakdown.
If a third party is injured on your property, having proper home insurance will protect you from any liability claims.
Having proper insurance provides you peace of mind with the thought that your house is safe no matter whatever happens.
You can easily buy or renew a home insurance policy online.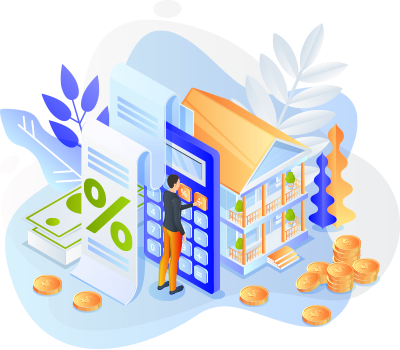 Types of Home Insurance Plans
Insurance providers offer multiple options to serve different needs. Here are some home insurance policies available.
Gives coverage to your homes against fire and natural calamities like earthquake, volcanic eruption, missile testing operations and also man-made calamities.
As the name suggests, the insurance policy covers only your building and not its contents. All flats or independent houses except those wood, mud and dry leaves are covered.
This policy offers compensation to an extensive list of risks which may cause damage to your house. All types of appliances, furniture, jewellery and other precious assets can be insured with this policy.
Many insurance companies provide add-on covers to make the policies more comprehensive. Options include coverage for lock and keys, temporary living and loss of rent.
If any third party sustains an injury or suffers a loss inside your insured home, then the insurance coverage will come to your rescue.
Home insurance is not only for house owners. Tenants can secure the contents of their rented home by opting for a contents insurance policy. This policy provides security for furniture and domestic appliances like air conditioners and televisions.
Home Insurance Policy Inclusions and Exclusions
Damage by fire, flood, storm, lightning, and other natural calamities.
Man-made disasters like a riot, arson.
Damages and loss.
Loss due to theft and burglary.
Earthquakes and landslide.
Damages caused by a terrorist attack or missile operations.
Wear and tear.
Damages caused by war.
Self-inflicted damage or damages that occur out of negligence.
Houses that are still under construction
How to buy the best insurance plan for your home?
If you want to buy home insurance, you will have to keep track of the following.
Check Premium and Coverage
Evaluate the risks in the location of your home. Is it prone to flooding or landslides, for example, and plan your policy accordingly. Check if the premium fits your budget or not. You can make use of the compare option in Fincover to ensure the essential features you need while selecting the policy.
Claim Settlement Ratio
Your insurance is only useful when you can receive a timely claim. A useful indicator of this is the claims settlement track record of the insurance company. Check this before buying a policy, as this gives you a good idea about the company's responsiveness.
Check Company's reputation
You can check about the insurance company's reputation by reading reviews on the net and talking to people in your network. Similarly, check if the customer care is available all the time and if they provide excellent and timely resolution to queries.
Important aspects to consider while buying home insurance
The insurance company will cover only the cost of the building and not its market price.

Contents of your home are not protected automatically. You will have to list the contents and take appropriate cover. Valuables like jewellery are normally not covered unless the valuation is done.

Please review your home insurance periodically to ensure that your house is not underinsured. For example, if you bought a home insurance policy for Rs.50 lakh five years ago, the reconstruction cost now may be Rs.80 lakh. If you do not increase your cover, you will not receive the additional expenses as claim.
There are several reasons why you should apply for credit cards at Fincover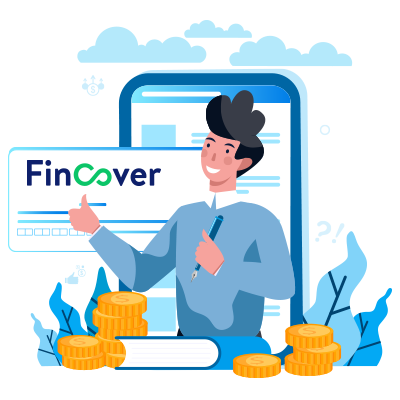 How to buy a Home insurance policy?
Log on to Fincover

Click on "Buy" under the home insurance section

While buying home insurance online, you may have to furnish these details,
Whether the property is rented or owned
Type of coverage required
Location
Age of the property
Once you've filled in all the details, you will receive a list of quotes from companies with the specified features along with the premium amount
Narrow your choice and make sure you read the policy documents thoroughly. Make the payment only when you are fully convinced the plan gives you what you are looking for
Complete the purchase and take a printout of the policy for your records