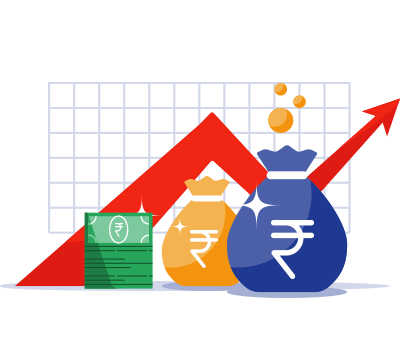 Mutual funds are one of the most preferred investment options these days. A mutual fund collects and invests funds from thousands of individuals who have a common investment objective. They are managed by Asset Management Companies that provide various mutual fund schemes to the public. Each mutual fund can invest money in stocks, bonds, Government securities and various other listed and unlisted assets.
Mutual funds are a fantastic investment option for individuals as they can invest in different kinds of asset options without the effort to do the research. The returns generated from mutual funds are distributed proportionately to all the investors. Most AMCs have schemes designed to provide optimum returns to their investors.
How do Mutual Funds work?
When investing in mutual funds, you get a 'unit' based on that fund's Net Asset Value (NAV). NAV is the price at which you can buy or sell your units.
Your AMC fund manager invests the collected money into a variety of instruments like equity shares, bonds, Government securities, and derivatives. The money thus managed and invested is called assets under management, and the returns from the investments, dividends or interest are also added to the assets under management. The value of your units depends on the appreciation of the assets under management of your mutual fund.
You can redeem your units any time they wish, when you need the funds or when you feel the NAV of the fund is at its highest. There may be charges on redemption that vary from fund to fund and are announced from time to time.
What are the types of Mutual Funds?
In India, mutual funds are classified into three, namely Equity Mutual Funds, Debt Mutual Funds and Hybrid Mutual Funds. Each type has its own features, and the risk and returns vary.
Equity Mutual Fund
As the name suggests, Equity Mutual Funds invests mainly in equity shares of listed companies. At least 65 per cent of its funds must be invested in equity shares ....
Debt Mutual Fund
Mutual Funds which invest in corporate debt like debentures and fixed income instruments such as government bonds, treasury bills and securities are called Debt Mutual Funds....
Hybrid Mutual Fund
As the name suggests, this is a hybrid of equity and debt mutual funds and is a great way to diversify your investment portfolio. The fund manager diversifies the investment portfolio....
Why should you invest in Mutual Funds?
When you invest in a mutual fund, a fund manager from the AMC manages the investment of the funds. Since you are not directly involved in the market, you are saving on the transaction costs. Additionally, you avail the expertise of a professional fund manager with experience in managing investment portfolios. The fund manager receives assistance from his team of analysts and experts, who help them pick the best stocks that can give significant returns.
Most Mutual funds in the market do not carry a look-in period. These days, many mutual funds come with no exit load, and the investors can exit the fund any time they want without being charged.
If you don't want to invest big, then mutual funds are your easy option. Most Asset Management companies levy a small service charge (typically 0.5-1.5%) on their customers for managing their funds. It is a much cheaper and safer option than investing directly in the market.
SIP or Systematic Investment Plan is very popular among investors today. You can start a SIP with an amount as low as Rs.500 to be invested monthly, quarterly or half-yearly. SIP is an immensely beneficial plan for wealth creation. Once you apply for a SIP, the amount is automatically debited from your bank and invested in mutual funds you opted for periodically, and you will receive units based on the NAV of the mutual fund.
People who invest in Mutual Funds can also use this investment to save tax. Some plans have tax deductions under Section 80(C) of the Income-tax Act, 1961. However, there is usually a lock-in period of three years for such plans.
Unlike direct stock investments, mutual funds invest in a diverse portfolio to prevent concentration in one particular sector. This reduces the risk of being over-invested in one specific industry. If one set of assets under-performs, gains from other investments could compensate, so you don't have to worry about market volatility, unlike in direct stock purchases.
One of the most significant advantages of investing in mutual funds is that your investment is easily trackable. AMCs provide regular statements to investors about their investments making tracking and managing their finances easier.
Mutual fund plans come under the purview of the Securities and Exchange Board of India (SEBI). Some types of funds need RBI permission as well. Aside from these Government regulatory bodies, there is also a self-regulatory body called Association of Mutual Funds of India (AMFI) that has its rules and code of conduct for mutual funds and AMCs. Therefore, you can feel safe about your mutual fund investments.
How to Select the Best Mutual Fund?
Before investing in Mutual Funds, you must have a clear and compelling idea of your financial goals for the future. There are a few other factors that you should keep in mind before choosing a plan.
Financial Goal
Performance of the fund
Risk Appetite
High AUM
You should always invest in any sector with an eye towards the future. Whether you are looking for a short-term profit or long-term benefit like a retirement corpus, you must be clear about your financial goals. Investing without a plan can lead to massive financial mismanagement. If you are a risk-averse individual, it's better to go for less risky funds but provide decent liquidity.
Once you select the best mutual fund category, you should opt for the top-performing mutual fund in that category. Analyzing the returns over some time is the best way to know if that mutual fund would be beneficial to you or not. If the fund has shown better returns over five years, it could be the right choice.
Choosing the best mutual fund also depends on your risk appetite. If you have a high-risk appetite, you can choose equity funds that may provide you with higher returns. On the other hand, if you are a conservative investor who is wary of taking risks, it's better to opt for a debt fund or a large-cap equity fund.
The higher the value of total assets in a fund, the chances for the returns are better. A large AUM (Assets under Management) also indicates investors' trust in that fund and its performance.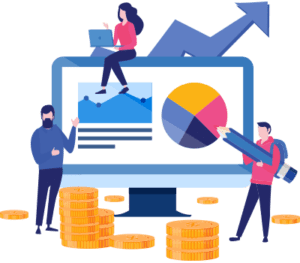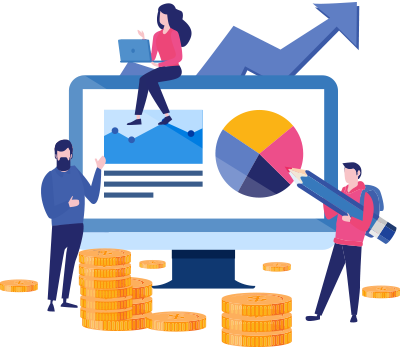 Mutual Fund Investment Modes
If you want to invest in mutual funds, you have two modes of investments – lump sum and Systematic Investment Plans (SIP)
Lump Sum Investment : As the name indicates, it involves a one-time investment. If you have a sizable disposable income in hand, you can go in for lump sum investment.
Systematic Investment Plans (SIP) : Systematic Investment Plan or SIP allows you to invest money at periodic intervals. Investors can facilitate transfer to their SIP through the auto-debit feature from their savings account.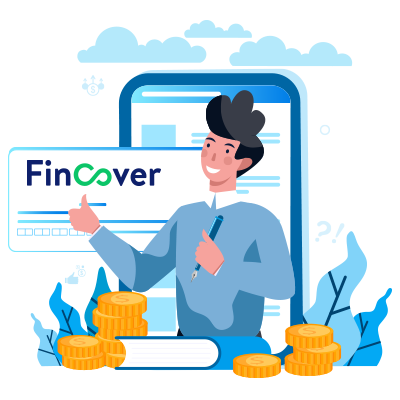 How to buy Mutual Fund online at Fincover?
Investing in mutual funds has never been so easy. We have handpicked the best mutual funds that meet your needs and expectations. We have collated the best performing mutual funds in our platform. You can easily invest in mutual funds by following these simple steps:
Log in to Fincover.com

Click on "Banking Products" and select "Mutual Funds"

Complete your KYC process

Search and choose the most suitable fund among the handpicked plans

Fill in all the mandatory details

Choose the preferred mode of investment (SIP or lump sum)

 Select the tenure and size of your SIP

Link your bank account

Complete the purchase on our payment page

Check your email and take a printout copy of the acknowledgement