Get an instant comprehensive car insurance policy by comparing and selecting from the best motor insurance provider. Buy with our Hassle-Free online Process.
Several good plans are available at a cost that will enhance your day.
Comprehensive plan
Third party plan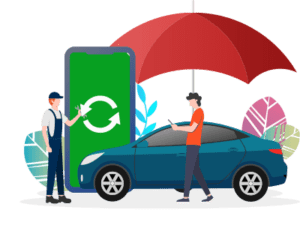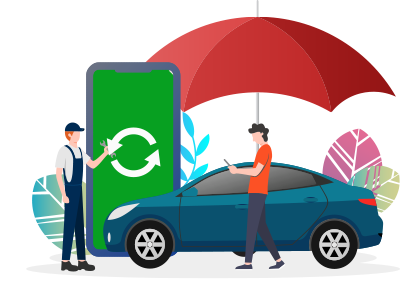 What is car insurance policy?
Car insurance is a legal contract between the insurance company and the car owner that protects you if your vehicle is damaged or stolen.
Motor Vehicles Act, 1988 makes it mandatory for you to have a third-party liability policy, and it is prudent on your part to have Own-damage coverage. The combination of the two is called Motor Comprehensive policy, which is the advisable insurance cover.
Why car insurance policy is important?
Your car can get damaged, destroyed, or stolen. In such a situation, insurance is the financial safety net to repair or replace the vehicle.
Hospital bills
If the owner-driver is injured in an accident, your insurance can make payments towards medical expenses.
Compensation for injuries and disability
If the driver dies due to the accident, the car insurance company will pay a fixed compensation amount to their dependents.
This policy is compulsory under the law and covers the accidental damages caused by the policyholder's vehicle to a third-party vehicle or property or injury to or death of a third party. It also deals with any legal proceedings and claims.
Comprehensive car insurance policy combines both Third-party liability and OD (Own damage - gives coverage for the own-damages sustained by the insured bike due to an accident).
Several useful add-on covers are available at extra cost to enhance your policy's value.
Consumables Cover
This covers the cost of replacing vehicle consumables like brake oil, engine oil, grease, and lubricants related to an accident.
Engine protection cover
It covers the damage caused to the engine and also gearbox damage.
Personal accident cover for driver
If the person riding the car is injured or killed, this add-on cover offers financial security to them or the dependants they leave behind.
Daily allowance
This add-on provides a daily allowance when the insured vehicle is in the garage for repairs for more than three days to help defray travel expenses.
If you have a claim-free year on your bike insurance, you get a significant discount on your bike insurance renewal premium.
Key protection cover
This cover helps the car owner cover the expense of replacing the key and lock in case of theft or loss.
There are several reasons why you should apply
What are Deductibles in a Car Insurance?
Deductibles are a cost-sharing agreement between you and the insurance company, where a portion of the car insurance claim must be paid by you.
Compulsory deductible – In every claim, you have to bear an amount pre-fixed by the insurance company.
Voluntary deductible – You can choose an amount out of every claim you will bear in return for a suitable premium discount. This will be over and above the compulsory deductible.
Car Insurance claim exclusions
You cannot make a claim under the following conditions.
If your car policy has expired
When the car is used outside India
The damage is caused by war or any nuclear activity
There is an electrical or mechanical breakdown
The driver has consumed alcohol or any other drugs
The driver does not have a valid driving license
The car is used for illegal activities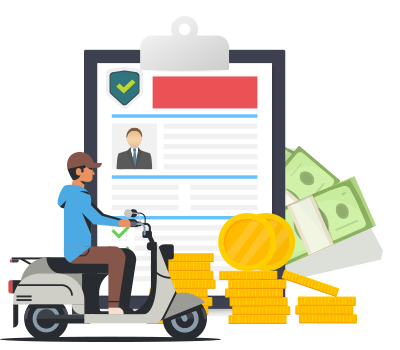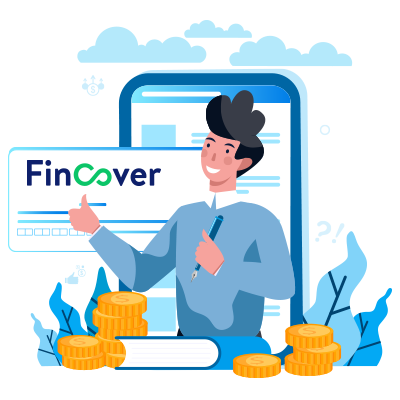 How to buy car insurance?
Fincover gets you the best car insurance policies available in the market. Our compare and buy feature helps you choose the most suitable policy. Here is what you need to do,
Log on to "www.fincover.com"
Enter your registration number
Select your car model
Choose "Buy Insurance" or "Renew Insurance"
Insurance policies from various insurance companies will be displayed
Analyze and choose the best policy suited to your needs
Pay the premium using your preferred payment method
Check for confirmation in your registered email id. Make a printout of the insurance policy for your reference.
You can learn more from our asked questions
How to check your Motor Vehicle Insurance Details? In today's