Compare and Apply for the best Credit Card
Credit cards are convenient financial instruments provided by the banks to the customers using which they purchase things without cash.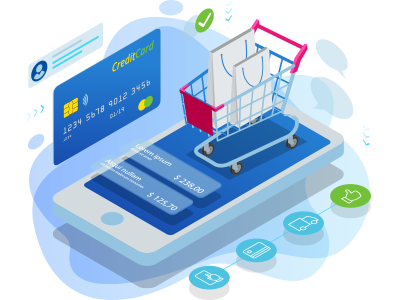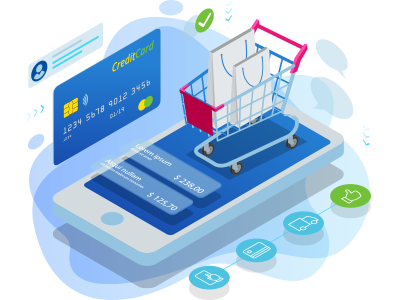 Credit cards are convenient financial instruments provided by the banks to the customers using which the customers can make purchases without cash.
Every credit card comes with a pre-decided credit limit up to which you can spend. You have to repay the amount spent in a billing period – usually a month – on the due date. You can also pay a minimum portion of the bill and roll over the remainder as credit, for which the bank will charge you interest.
Credit cards can be used for making both offline and online transactions. They also give you benefits like reward points, cash-back offers and many more.
With a credit card, you can make purchases even if your bank balance is zero. Of course, you have to pay it back by the due date to avoid a penalty.
Features and Benefits of Credit Cards
Insurance
Some cards come with protection plans and insurance plans such as car insurance, travel insurance and many more.
Add-on cards
Many banks provide add-on credit cards to the cardholder's family members based on the primary cardholder's credit history.
Airport lounge service
There are some credit cards that offer the cardholder complimentary airport lounge access, and the benefits vary from bank to bank.
Balance transfer
The card balance can be transferred from the card of the existing bank to the card of another bank.
International usage
Many credit cards can be used globally and are accepted by merchants all across the globe.
Payment Options
Most credit cards will allow you to make payments via multiple channels.
Credit score
Having a credit card improves the credit score of the holder. Paying credit card dues on time also improves your credit score. Using credit cards over long periods and making timely payments create a good credit history.
No fee on transactions
Unlike a debit card, credit cards do not charge a fee on transactions. The cards may have some annual charges, but at the same time, the banks offer rewards that could neutralize the effect of such charges.
Protection against theft
When the card is lost or stolen, it is immediately blocked upon intimation to the bank or the credit card company. This instant action is taken to prevent any losses.
Rewards
All Credit cards generally have a reward system such as vouchers, fuel redemption, discounts and reward points.
Easy transactions
The cards can be used to make payment both online and offline. With a credit card in hand, an individual can forget about cash dealings.
How to get the perfect credit card?
Interest and charges
Compare the interest rate schemes and fee charges to choose the card that suits your spending pattern.
Add-on offers
Each card has a specific set of add-on benefits. The user has to check these benefits individually.
Reward type
There are different types of rewards a user enjoys using credit cards. The customer can apply for the card which will be most beneficial to them.
Welcome gifts
Some banks offer welcome gifts to new card customers. However, this is entirely at the discretion of the bank.
Why should you have a credit card?
Easy to make big purchases and an option to convert the purchase into EMIs
Interest-free credit period up to 45 days
All transactions are safe and secure as there is a need for OTP and Pin every time
Builds up the user's credit score
Rewards in the form of cash-back, discounts, fuel vouchers and other benefits
Acts as a backup during financial emergencies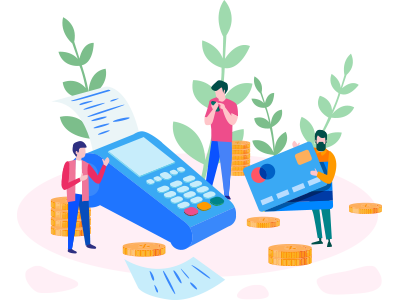 What are the types of credit cards in India?
Travel credit cards offer exciting offers and deals for travel and help you save on your expenditure. From air ticket bookings to purchases in the airport, there are multiple benefits in a travel credit card.
This type of credit card provides the user with cash-back rewards instead of reward points on every purchase.
This Card gets the user multiple benefits on frequent usage. The credit points and the type of purchase applicable for rewards could vary depending on the bank of the credit card. Typically, the customers would receive gifts, air miles and cashbacks as rewards.
It usually comes with a high joining fee and is considered a card for privileged customers. It provides extra benefits for the lifestyle purchases like dining out, clothes, movie ticket bookings and many more.
This card gives benefits like fuel surcharge waiter to the cardholder in addition to other rewards such as cashback.
Shopping cards typically come with Rs.500 annual fee. With this card, the cardholder receives exclusive welcome benefits such as shopping vouchers. Typically, there are deals and discounts on shopping available for these cardholders at partnered stores and online sites.
Foreign currency charges
It is charged for transactions made on international purchases online or offline
Cash withdrawal charges
You can withdraw cash at ATMs using your credit card, and there are charges for this.
Late payment charges
The fee is applicable when the cardholder pays the credit card bill after the due date.
Duplicate statement fee
If a customer wants a duplicate copy of the statement in physical form, they will be charged this fee.
Over limit fee
This is a fine to be paid by the customer if the card has been used more than the pre-decided limit.
GST
The Goods and Services Tax is applicable for card fees and charges, including interest, on credit cards.
ECS / Cheque return charges
This is a fee to be paid by the customer if the cheque was given to settle the credit card bill bounces or if ECS instructions fail.
Eligibility to buy credit cards
Must be a citizen of India
Must be more than 18 years old
Must be either salaried or self-employed
Minimum income to apply for credit cards varies from bank to bank
Good credit score (generally more than 750)
Documents required to apply for credit card
PAN Card 

Voter ID 

Aadhaar card 

Passport
Salary statement 

IT returns
Why should you apply for credit cards
There are several reasons why you should apply at Fincover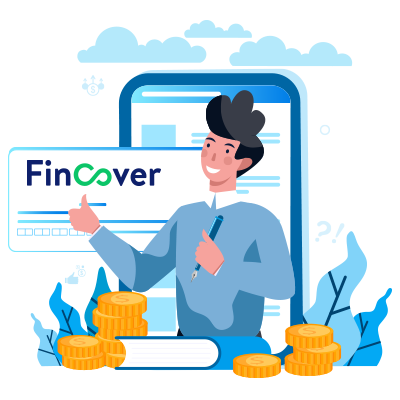 How to apply for credit cards at Fincover?
Log onto "Fincover.com"
Select the "Loans & Deposits" tab and click on "Banking Products" to choose "Credit Cards"
Enter the required information
Upon providing the information, you can see credit card options from multiple banks
Compare, analyse and apply for the best card that suits your requirements.
Submit the necessary documents, and the application will be forwarded to the bank concerned. A representative from the bank will call you soon for documentation.