Personal Loan in Kochi (Cochin) – Lowest Interest rates from 10.5%
Apply and get instant approval for personal loan in Kochi. Minimal documentation, lowest interest rates, & hassle-free online application process.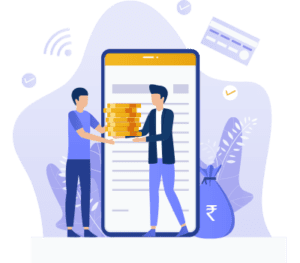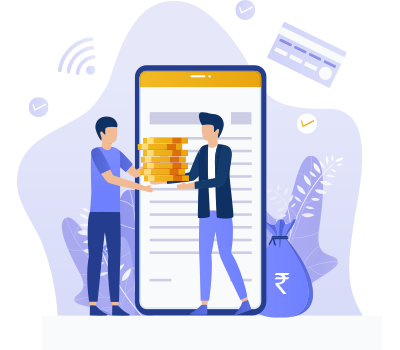 Personal Loan in Kochi (Cochin)
Kochi, formerly known as Cochin is a vibrant coastal city located in Kerala. Situated along the Arabian sea, Kochi has a rich history as a hub of trade and cultural exchange for several centuries. It is the most important economic and commercial center in Kerala. The city is home to various industries such as tourism, information technology, and fisheries. Personal loans are unsecured loans that can be obtained to meet various financial needs and emergencies. There are numerous options available to obtain personal loan in Kochi.
Features of Personal Loans in Kochi (Cochin)
Unsecured Nature: Personal loans do not require any security as they are unsecured by nature. It is given based on your repaying ability
Flexible Use: Get to use the loan for a variety of purposes. There are no restrictions on fund usage for personal loans
Loan Amount: The loan you receive depends on variety of factors such as your income and creditworthiness. The loan amount varies from few thousands to lakhs of rupees.
Repayment: It comes with flexible repayment tenure generally starting from 1 year. The maximum tenure for a personal loan is 7 years.
Quick Disbursement: The personal application process is quick and hassle free and you will receive a instant approval upon proper documentation
Bank Interest rates for Personal Loans in Kochi (Cochin)
NBFCs Interest rates for Personal Loans in Kochi (Cochin)
Benefits of Personal Loans in Kochi (Cochin)
No Collateral Required: As stated earlier, personal loans are unsecured, which means you don't need to pledge any asset as security.
Quick Disbursement: Once your loan application is approved, the funds are typically disbursed quickly, helping you attend to your urgent financial needs.
Fixed EMI Payments: Personal loans usually come with fixed monthly installments (EMIs), which can help you plan your budget more effectively.
Minimal Documentation: The documentation requirements for personal loans are simple and straightforward compared to other types of loans
Eligibility Criteria of Personal Loans in Kochi (Cochin)
The eligibility criteria for personal loans in Kochi may vary among lenders, but common requirements include:
Age: 21 – 65 years
Income: Minimum Rs 20,000/month for salaried applicants
Credit Score: Preferably 750 and above as having higher credit scores increase the chances of your loan approval at lower interest rates
Documents required for Personal Loans in Kochi (Cochin)
Identity Proof: PAN Card, Aadhar Card, Voter ID or other card with photos
Address Proof: Utility bill, passport, or Aadhaar card.
Income Proof: Salary Slip,
Employment Proof: This can be your employment letter or business registration documents if you are self-employed
Other documents such as IT returns, Bank statement may also be required
How to Apply for a Personal Loans in Kochi (Cochin)?
Fincover.com is an online marketplace where you can compare and apply for loans. We have tie-ups with several banks and NBFCs offering personal loans. Compare and select the one that fits your requirement.
Mentioned-below is the process to apply for a Personal Loan at Fincover.
Complete the loan application by entering the details
You will get personal loan quotes from various Banks and NBFCs
Apply and get to know the status of your loan from the dashboard
Upon approval, the loan will be disbursed to your account.
When considering a personal loan in Kochi or matter of fact anywhere else, it's essential to assess your financial situation, and compare interest rates, processing fees, prepayment charges, your repaying ability, and other factors before arriving at a decision.