Personal Loan in Tirunelveli – Lowest Interest rates from 10.49%
Get hassle-free personal loans in Tirunelveli with quick approval, no collateral required. Flexible repayment, competitive interest rates, and financial flexibility for your needs.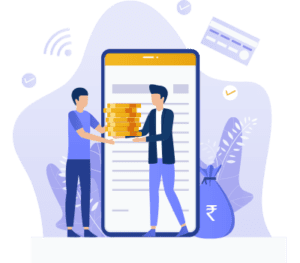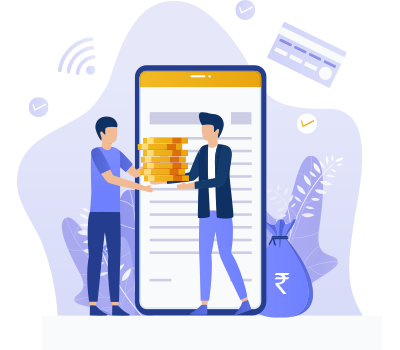 Personal Loan in Tirunelveli
Tirunelveli, located in the southern state of Tamil Nadu, boasts a diverse and growing economy. Agriculture plays a significant role, with crops like paddy, coconut, and sugarcane being cultivated. Industries encompass textile mills, food processing, and small-scale manufacturing, contributing to local employment. The town is an educational hub with several colleges and institutions, bolstering the education sector's prominence. The ongoing development of infrastructure, coupled with its strategic location, enhances Tirunelveli's potential for sustained economic growth.
Features of Personal Loans in Tirunelveli
Unsecured Loans: Personal loans in Tirunelveli are typically unsecured, meaning you don't need to provide any collateral or security to get the loan.
Flexible Loan Amount: You can borrow the amount only you need. You need not utilize the full loan amount sanctioned. It can be few thousands to several lakhs
Flexible Repayment Tenure: Lenders normally give a tenure somewhere between 1-5 years. If you have a good credit score, they might extend the credit score
Quick Disbursal: Once your loan is approved, your funds will be immediately disbursed. The online process of personal loan in quick compared to other means of applying
Competitive Interest Rates: Personal loan to commoners are disbursed at Competitive interest rates to borrowers with good credit scores and repaying ability
Minimal Documentation: The documentation process for personal loans is relatively simple, involving standard identity, address, income, and employment proofs.
Interest rates: Personal Loan comes in fixed or floating interest rates. Fixed interest rate remains the same throughout the loan tenure whereas floating interest rates vary depending on the market conditions
Bank Interest rates for Personal Loan in Tirunelveli
NBFCs Interest rates for Personal Loan in Tirunelveli
Eligibility Criteria for Personal Loan in Tirunelveli
The eligibility criteria for personal loans in Tirunelveli may vary among lenders, but common requirements include:
Age: 21-60 years
Income: Minimum income of 20K atleast
Must be salaried or self-employed
Documents required for Personal Loan in Tirunelveli
Identity Proof: This can be a PAN card, Aadhaar card, Voter ID Card, passport, or driving license.
Address Proof: This can be a utility bill, passport, or Aadhaar card.
Income Proof: This can be your salary slips, bank statements, or income tax returns.
Employment Proof: This can be your employment letter or business registration documents if you are self-employed
How to Apply for a Personal Loan at Tirunelveli?
Fincover.com is an online marketplace for various kinds of loans. We have tie-ups with several banks and NBFCs offering personal loans. Users can compare the parameters of personal loan from various sites in our platform and take a well-informed decision.
Mentioned-below is the process to apply for a Personal Loan at Fincover,
Enter all the required information as requested and Submit your personal loan application
You will be displayed with a list of personal loan quotes from various Banks and NBFCs
Select the one that fits your needs. You can then check the status of the application from our dashboard.
Upon approval, the loan amount will be disbursed to your bank account, and you can start using the funds for your intended purpose.
It's important to note that while personal loans can offer these benefits, they also come with additional responsibilities. You should carefully consider your financial situation before seeking a loan that your existing liabilities and repaying ability. Interest rates and terms can vary between lenders, so it's advisable to shop around and compare offers to find the best fit for your needs in Tirunelveli.