Personal Loan in Chennai – Lowest Interest rates from 10.5%
Are you in need of financial assistance in Chennai? A personal loan can be a great option. Read this guide to know everything about personal loans in Chennai, including eligibility criteria, required documents, benefits, factors to consider, and how to apply.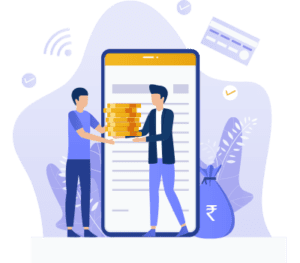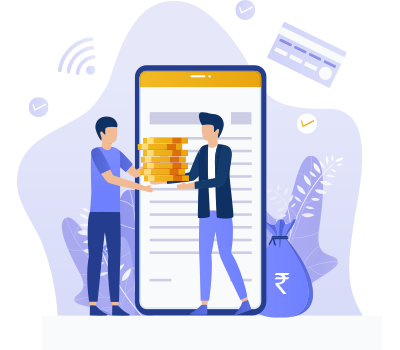 Chennai is one of the leading metros in India. Known as the "Gateway to South India," Chennai boasts a rich heritage that blends modernity with tradition. Apart from its special cultural trends, Chennai is a bustling center for commerce, information technology, and manufacturing, thus making it a crucial economic hub. Known for its exceptional hospitality, Chennai is the hub of medical tourism. Students from all over India move to Chennai, as it has some reputed colleges offering diverse programmes. Banks and NBFCs in Chennai offer personal loan to the eligibled at competitive interest rates. This guide provides an overview of personal loans in Chennai, their features, benefits, eligibility criteria, and application process.
Navigating Your Financial Journey Safely
When it comes to personal loans, we understand the importance of addressing your concerns and queries. Our comprehensive guide covers a wide range of topics, including:
Eligibility Criteria: Learn about the qualifications you need to meet to be eligible for a personal loan in Chennai.
Interest Rates: Discover the factors that influence interest rates and how to secure the best deal.
Repayment Terms: Understand the various repayment options available and choose what suits you best.
Application Process: Get a step-by-step guide on how to apply for a personal loan hassle-free.
Security Measures: Learn about the robust security measures in place to protect your sensitive information during the application process.
Bank Interest rates for Personal Loan in Chennai
NBFCs Interest rates for Personal Loan in Chennai
Features of Personal Loans in Chennai
Unsecured Loans:  Personal Loan in Chennai is typically unsecured, which means you do not have to provide collateral in order to obtain them. It makes them accessible to a large section of the loan seekers
Flexible Loan Amounts: Banks and NBFCs in Chennai usually offer a wide range of loan amounts depending on your income, allowing you to borrow as per your financial requirements and repayment capacity.
Repayment Tenure: Typically the repayment tenure ranges from 1 to 7 years with flexible EMI options
Quick Disbursal: With most of the financial institutions digitalized, many lenders offer quick disbursal of funds, allowing you to address urgent financial needs promptly.
Competitive Interest Rates: The interest rates on personal loans in Chennai begin from 10.5% and it varies from lender to lender. It is important to compare rates and choose a loan with favorable terms.
Benefits of Personal Loans in Chennai
No Restriction on End Usage: Unlike other types of loans, personal loans provide the freedom to use the funds for any purposes that is deemed legitimate, be it medical expenses, travel, education, or debt consolidation.
Minimal Documentation: Lenders in Chennai have simplified the documentation process for personal loans, making it hassle-free for applicants.
Easy Eligibility: Meeting the eligibility criteria for a personal loan is easy, with approvals given based on your income, credit score, and repaying ability
Improve Credit Score: Taking a personal loan and repaying the EMIs on a timely manner would help you improve your credit score
Eligibility Criteria of Personal Loans in Chennai
The eligibility criteria for personal loans in Chennai may vary among lenders, but common requirements include:
Age: Generally between 21 and 60 years old.
Income: For salaried/Self employed, the minimal salary to process is Rs. 20000. The minimal salary varies from lender to lender
Credit Score: A credit score of 750+ is usually preferred
Documents required for Personal Loans in Chennai
Identity Proof: This can be a PAN card, Aadhaar card, passport, or driving license.
Address Proof: This can be a utility bill, passport, or Aadhaar card.
Income Proof: This can be your salary slips, bank statements, or income tax returns.
Employment Proof: This can be your employment letter or business registration documents if you are self-employed.
How to Apply for a Personal Loan at Chennai?
Fincover.com is an online marketplace for various kinds of loans. We have tie-ups with several banks and NBFCs offering personal loans. Users can compare the parameters of personal loan from various sites in our platform and take a well-informed decision.
Mentioned-below is the process to apply for a Personal Loan at Fincover.
Enter all the required information as requested and Submit your personal loan application
You will be displayed with a list of personal loan quotes from various Banks and NBFCs
Apply for the bank and get a reference number. You can then check the status of the application from our dashboard.
Upon approval, the loan amount will be disbursed to your bank account, and you can start using the funds for your intended purpose.
Personal loans in Chennai offer a convenient and accessible financial solution to meet various needs, providing a sense of financial security and flexibility. However, it's essential to borrow responsibly and ensure that you can comfortably repay the loan on time. Before applying for a personal loan, carefully review the terms and conditions of the loan agreement to make an informed decision and secure your financial future.