Personal Loan in Coimbatore – Lowest Interest rates from 10.5%
Are you planning to take a personal loan in Coimbatore? A personal loan is a type of unsecured loan that can be used for various purposes, such as debt consolidation, home renovation, medical expenses, travel, etc.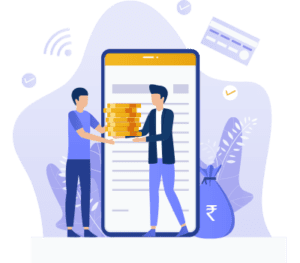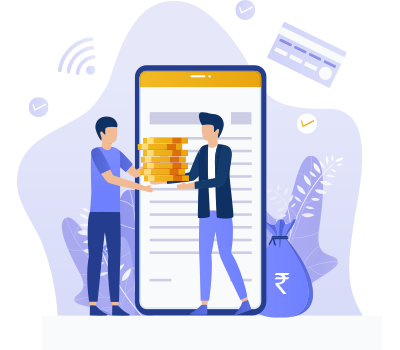 Personal Loan in Coimbatore
Coimbatore is one of the major cities in Tamil Nadu. It is often referred to as the Manchester of the South. The city is a major industrial and commercial hub, with a diverse range of industries, including textiles, engineering, manufacturing, and IT services. It is one of the fastest-growing cities in India. The city has great connectivity all over India through air, railways, and road. It is known for its hospitality and is the gateway to popular tourist destinations in the Western Ghats such as Ooty and valparai. Being a thriving town bustling with lots of activities, the banking activities are big in Coimbatore. There are numerous options for personal loan from Banks and NBFCs.
Interest rates for Personal Loan in Coimbatore
Features of Personal Loans in Coimbatore
Loan Amount: Personal loan amounts can range from a few thousand rupees to several lakhs, depending on your eligibility, income, and the policies of the lender.
Flexible Use: Personal loans are unsecured, which means you can use the funds for various purposes, such as medical expenses, home renovations, travel, education, debt consolidation, or any other personal need.
Quick Approval: Many lenders offer quick approval for personal loans, with some even providing instant approval through online application processes.
Repayment Tenure: Personal loans usually have a flexible repayment tenure, which can range from 1 to 7 years or even longer, depending on the lender. Longer tenures can result in smaller monthly installments but may lead to higher overall interest payments.
Interest Rates: Interest rates for personal loans can be fixed or floating, and they depend on factors such as your credit score, income, loan amount, and the policies of the lending institution.
Prepayment and Foreclosure: Some lenders allow you to prepay or foreclose the loan before the end of the tenure, often with certain terms and conditions, and sometimes a prepayment penalty.
Eligibility: Eligibility criteria may include factors such as your income, credit score, employment stability, age, and the lender's policies.
Eligibility Criteria for Personal Loan in Coimbatore
It's important to note that just meeting the eligibility criteria doesn't guarantee loan approval, but it's a crucial first step. Different lenders may have slightly different requirements, so it's essential to check the specific eligibility criteria of the lender you're interested in. Mentioned below is the broad eligibility criterion of the most popular lenders.,
Age: Generally between 21 and 60 years old.
Income: For salaried/Self-employed, the minimal salary to process is Rs. 20000. The minimal salary varies from lender to lender
Credit Score: A credit score of 750+ is usually preferred
Documents required for Personal Loan in Coimbatore
Identity Proof: This can be a PAN card, Aadhaar card, passport, or driving license.
Address Proof: This can be a utility bill, passport, or Aadhaar card.
Income Proof: This can be your salary slips, bank statements, or income tax returns.
Employment Proof: This can be your employment letter or business registration documents if you are self-employed
How to Apply for a Personal Loan at Coimbatore?
You can either choose to apply at the respective lender's website or apply at online loan marketplace site like Fincover.com
Fincover.com is an online marketplace for various kinds of loans. We have tie-ups with several banks and NBFCs offering personal loans. Users can compare the parameters of personal loan from various sites in our platform and take a well-informed decision.
Mentioned-below is the process to apply for a Personal Loan at Fincover
Enter all the required information as requested and Submit your personal loan application
You will be displayed with a list of personal loan quotes from various Banks and NBFCs
Apply for the bank and get a reference number. You can then check the status of the application from our dashboard.
Upon approval, the loan amount will be disbursed to your bank account, and you can start using the funds for your intended purpose.
Before applying for a personal loan in Coimbatore, it's advisable to research different lenders, compare interest rates, read the terms and conditions, and ensure that you can manage the loan repayment without straining your finances.