Personal Loan of Rs. 5 Lakhs
Apply now!
Looking for a loan of Rs. 5 Lakhs? Learn how to qualify, choose the right lender, and manage your repayment efficiently.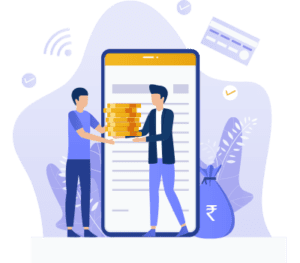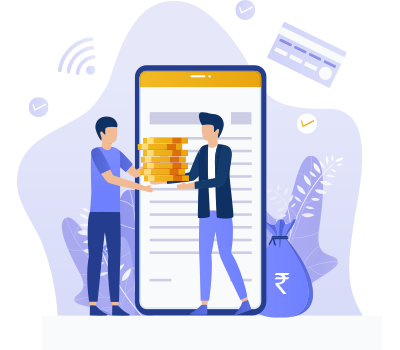 Personal Loan of Rs.5 Lakhs
Are you dreaming of renovating your home, planning a dream vacation, or consolidating your debts? Whatever your financial goals may be, a personal loan of Rs. 5 lakhs can be the key to making your dreams a reality. At Fincover, we understand the importance of easy access to credit, which is why we have enabled a platform with which you can find hassle-free personal loans of Rs. 5 Lakhs.
Checklist to know before applying for a Personal Loan of 5 Lakhs
Assess Your Need and Repayment Capacity
Before applying for a personal loan, evaluate why you need the funds and whether it's the best financial option. Consider your repayment capacity, taking into account your income, expenses, and existing financial commitments. Borrow only what you can comfortably repay.
Interest Rates and Fees
Compare interest rates and fees offered by different lenders. Even a slightly lower interest rate can lead to substantial savings over the loan tenure. Be aware of processing fees, prepayment charges, and any other hidden costs associated with the loan.
Credit Score and Eligibility
Your credit score plays a significant role in loan approval and the interest rate you receive. Check your credit report before applying and work on improving your score if necessary. Ensure you meet the eligibility criteria set by the lender, including age, income, and employment stability.
Loan Repayment Tenure
Choose a loan tenure that aligns with your financial goals and affordability. Longer tenures result in smaller monthly EMIs but may lead to higher overall interest payments. Conversely, shorter tenures mean larger EMIs but lower interest costs.
 Be familiar with the terms
Carefully read the loan agreement and terms and conditions provided by the lender. Understand the repayment schedule, prepayment options, processing fees and charges, and any penalties for defaulting on payments. Seek clarification on any clauses you don't fully understand.
Bank Interest rates for 5 Lakh Personal Loan
NBFCs Interest rates for 5 Lakh Personal Loan
Rs.5 Lakh Personal Loan EMI for up to 5 Years
Loan Amount: Rs.5 Lakh
ROI: 10.5%
| | |
| --- | --- |
| Tenure | EMI amount at Interest rate of 10.5% |
| 1 year | Rs. 44074 |
| 2 years | Rs. 23188 |
| 3 years | Rs. 16251 |
| 4 years | Rs. 12801 |
| 5 years | Rs. 10746 |
| 6 years | Rs. 9389 |
| 7 years | Rs. 8430 |
Why Choose Fincover for applying for Personal loan of 5 Lakhs?
Flexible Usage: Unlike other loans, a personal loan of Rs. 5 Lakhs can be used for any purpose you desire. From funding your wedding to consolidating high-interest debt, the choice is yours.
Quick Approval: The application process is hassle-free, and with the right financial history, you can get approval in no time.
Affordable EMIs: Enjoy the convenience of repaying your loan in manageable monthly installments, making it easier on your wallet.
Competitive Interest Rates: Interest rates on personal loans are often more favourable than credit card rates, helping you save money in the long run.
No Collateral Required: Personal loans are unsecured, meaning you won't need to pledge any assets as security.
Fast Disbursal: Once approved, the loan amount is disbursed quickly, helping you address your financial needs promptly.
Eligibility Criteria for Personal Loan of 5 Lakhs
The Borrower should be an Indian resident.
Age limit must be in the bracket of 21-65 years
Salaried/Self-Employed
Banks expect a credit score of 750 and above to sanction personal loan of Rs 5 lakhs
Documents Required for Personal Loan of 5 Lakhs
Identity Proof (Aadhaar, Passport, Voter ID)
Address Proof (Utility Bill, Passport, Aadhaar)
Income Proof (Salary Slips, ITR for self-employed)
Bank Statements (Last 3 to 6 months)
Passport-sized Photographs
Don't wait any longer; apply for your personal loan today and turn your dreams into reality!