Personal Loan in Trichy – Interest rates from 10.5%
Are you in need of financial assistance in Chennai? A personal loan can be a great option. Read this guide to know everything about personal loans in Chennai, including eligibility criteria, required documents, benefits, factors to consider, and how to apply.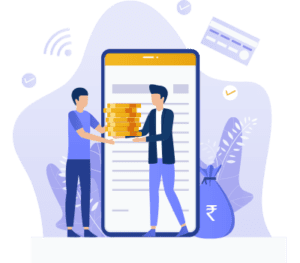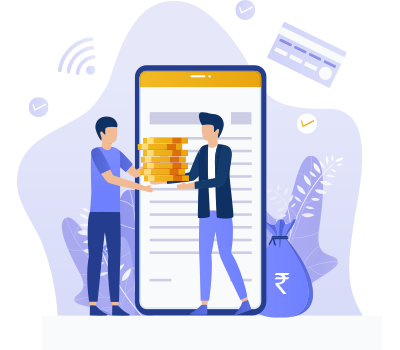 Trichy one of the fastest growing cities in India in the state of Tamil Nadu. It is known for its rich cultural heritage and architectural splendor. The city boasts of iconic Rockfort Temple and Srirarangam temple nearby. It is also an educational hub having institutions like NIT. With its rich history, scenic beauty, educational prominence, Trichy is a captivating destination. Tiruchirappalli's economy thrives on diverse sectors. The city houses a robust manufacturing base, featuring industries like engineering, textiles, and automobile components. Trichy's digital infrastructure and expanding internet penetration have made online banking accessible to a wider audience, reducing the need for physical visits to branches. Personal loan in Trichy is very easy to apply. 
Features of Personal Loans in Trichy
Loan Amount: The loan amount you can borrow depends on your income, credit score, and the lender's policies. Personal loan offer a wide  range of loan amount to suit different financial needs
Interest Rates: Interest rates can be fixed or variable, depending on the lender. Your credit score and financial history play a significant role in determining the interest rate you'll be offered. Shop around for the best rates before settling on a lender. You can use a platform like Fincover to search for the best deal.
Repayment Tenure: Personal loans typically have a fixed repayment period, usually ranging from 1 to 5 years. Certain lenders even offer a tenure upto 7 years.
Processing Fees: Lenders may charge a processing fee when you apply for a personal loan. The processing fee varies from lender to lender. Make sure to inquire about these fees upfront.
Quick Disbursement:  Unlike Personal loans are known for their quick disbursal process. Once your loan is approved, the funds are usually disbursed within a few working days.
Bank Interest rates for Personal Loans in Trichy
NBFCs Interest rates for Personal Loans in Trichy
Benefits of Personal Loans in Trichy
Unrestricted Usage:  There are no restrictions on usage of personal loan funds. You can use it for a wide range of purposes like medical emergencies, educational expenses, planning a vacation, or even debt consolidation
Improvement of Credit Score: If you take personal loan and repay the EMIs on time, it can have a positive impact on your credit score. Making timely payments can help build your credit history, which can be beneficial for future endeavors
Emergency Funding; Personal Loan can be a lifeline if you would need emergency funding. This can be particularly beneficial if you have a medical emergency or some urgent expense
No Impact on Assets: Since, personal loans are unsecured, it doesn't put any of your assets at risk. Even if you default your loan, you do not lose any property
Benefits of Personal Loans in Trichy
No Restriction on End Usage: Unlike other types of loans, personal loans provide the freedom to use the funds for any purposes that is deemed legitimate, be it medical expenses, travel, education, or debt consolidation.
Minimal Documentation: Lenders in Chennai have simplified the documentation process for personal loans, making it hassle-free for applicants.
Easy Eligibility: Meeting the eligibility criteria for a personal loan is easy, with approvals given based on your income, credit score, and repaying ability
Improve Credit Score: Taking a personal loan and repaying the EMIs on a timely manner would help you improve your credit score
Eligibility Criteria of Personal Loans in Trichy
The eligibility criteria for personal loans in Trichy may vary among lenders, but common requirements include:
Age: Generally between 21 and 60 years old.
Income: For salaried/Self employed, the minimal salary to process is Rs. 20000. The minimal salary varies from lender to lender
Credit Score: A credit score of 750+ is usually preferred
Repayment:
Personal loans are typically repaid through equated monthly installments (EMIs). The EMI includes both the principal amount and interest, spread over the loan tenure. Make sure you have a clear understanding of the EMI amount and due dates.
Credit Score:
A good credit score improves your chances of getting approved for a personal loan at a favorable interest rate. Lenders consider your credit history to assess your repayment capacity
Documents required for Personal Loans in Trichy
Identity Proof: This can be a PAN card, Aadhaar card, passport, or driving license.
Address Proof: This can be a utility bill, passport, or Aadhaar card.
Income Proof: This can be your salary slips, bank statements, or income tax returns.
Employment Proof: This can be your employment letter or business registration documents if you are self-employed.
How to Apply for a Personal Loans in Trichy?
You can apply for Personal loan at the comfort of your homes. It is important to Research and compare various lenders to find the best terms. The lender will evaluate your application and documents.
Enter all the required information and click on submit
You will be displayed with a list of personal loan quotes from various Banks and NBFCs
Apply for the bank and get a reference number. You can then check the status of the application from our dashboard.
Upon approval, the loan amount will be disbursed to your bank account, and you can start using the funds for your intended purpose.
Personal loans in Chennai offer a convenient and accessible financial solution to meet various needs, providing a sense of financial security and flexibility. However, it's essential to borrow responsibly and ensure that you can comfortably repay the loan on time. Before applying for a personal loan, carefully review the terms and conditions of the loan agreement to make an informed decision and secure your financial future.