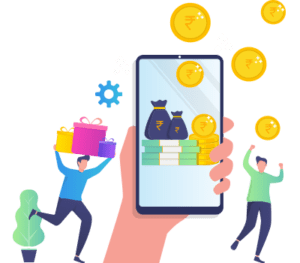 What are Equity Mutual Funds?
Equity mutual funds are the type of investment scheme where the assets are invested into shares/stocks of different companies. The objective of investing in Equity Mutual funds is to gain a significant return. According to Securities & Exchange Board of India (SEBI), any fund with at least 65% investment in stocks/shares of a company and a minimum 10% in debts is termed as Equity Mutual Funds. These funds are known for better return compared to other forms of investments. However, there is an element of risk, as the returns depend on market conditions.
Classification of Equity Mutual Funds
Mutual Funds are classified based on the investment preferences
Tax benefit funds
Market Capitalization
Investment Strategy
Equity Linked Savings Scheme (ELSS) invests mainly in 80% equities related instruments. It comes with a minimum lock-in period of three years. It comes with a dual benefit of tax savings and wealth generation.
Market Capitalization refers to the total market value of the outstanding shares of a company. Mutual fund investments based on market capitalization are as follows.
Large Cap - Investment plans investing 80% of the assets into shares of the companies with big capitals (usually top 100). The returns on these investments are generally high than the other options in this bracket.
Small Cap - Investment plans where 65% of assets are invested in companies with low capital, usually ranking 251 and after.
Mid Cap - Investment plans, where 65% of assets of the assets are invested in mid capital companies (101-250).
Multi-Cap - It is the scheme where your funds are divided between Large/small/midcap companies. The fund manager allocates the assets according to market conditions.
Based on the investment strategy, we can classify Equity mutual funds into several options.
Investments made into particular sectors such as Information technology, FMCG, Real Estate are termed as Sectoral funds.
Thematic Funds - Allocation of funds into multiple sectors to mitigate the risk fall under Thematic Funds.
Focused Funds - Funds with a focused pattern by investing in a specific number of stocks (maximum 30).
Contra Equity Fund - These funds analyze and invest in stocks that are underperforming, with the hoping that these stocks will perform better in the future.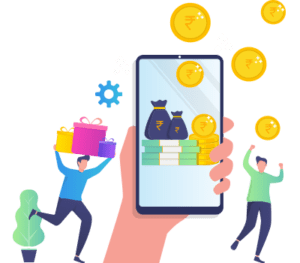 Advantages of Investing in Equity Funds
Compared to traditional investment plans and another form of funds, investing in Equity Funds gives you a chance for more significant returns. Upon analysing historical returns, investment in equity funds, it is evident that it provides substantial returns than debt funds.
Every mutual fund scheme is under the control of a fund manager who has complete experience in the functioning of the markets. The fund manager seeks assistance from a financial analyst team who assists him by providing a critical analysis about asset placements based on market conditions.
As your investments are diversified into a diverse range of portfolios to minimize the risk. It ensures even during bad market conditions, some of your stocks make up for the losses.
You have the option to liquidate your fund by redeeming some units of funds when you are in need. You will receive your corpus within a week after redeeming your fund units.
You can start a Systematic Investment Plan (SIP) with a sum as low as Rs. 500 per month.
Things to Know before investing in an Equity Fund
Financial Goals
It's good to have a financial goal. Only when you have a clear definition of your financial goals, you can choose a proper investment plan. Equity mutual fund performs well as a long term investment option.
Performance of the Fund
Check the historical returns and CRISIL rank of the fund before investing. It will give you an idea about the worthiness of the fund.
Risk Involved
Mutual funds are subject to market risks. The investment option largely depends on the risk appetite of the investor. Equity mutual funds are generally considered riskier than other forms.
Selection of Fund house
There are so many Asset Management companies these days. One should always choose the reputed, well established and performing fund house to ensure your money is in safe hands.
Lock-in period
You should have an idea about the lock-in period of every fund where you are investing. Most equity funds come with a lock-in period of 3 years. Hence, it is only suitable for people who are looking for a long term investment option.
Taxation
If you hold the units of the scheme for at least one year, the capital gain from it is called Short Term Capital Gain. These capital gains are taxed at 15% on holding of your investment for up to 1 year.
How to Invest in Equity Mutual Funds at Fincover?
Login to "Fincover"
Select Investment plans -> Mutual Funds and click on Equity Mutual Fund
Enter the details and compare funds from different AMCs
You can select the fund that suits your financial goals and proceed to purchase