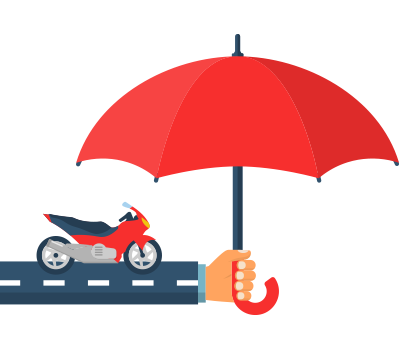 Bike/Two-wheeler Insurance Renewal
A bike insurance policy is a legal contract between an insurance company and the bike owner. On the basis of this contract for which a premium is paid, the insurance company compensates the financial loss of the policyholder if the bike is stolen or damaged.
According to the Motor Vehicles Act, 1988, it is mandatory to have third-party liability insurance for your bike for claims that can be made on you by other people for their property damage, injury or death. It is advisable to have an Own-damage cover for paying for repairs or replacement of your vehicle. Together, these covers are called Comprehensive Policy.
Why should you renew your bike insurance?
Riding bikes with expired insurance policy documents on Indian roads is a punishable offence
It is always smart to be precautious enough, build your security before unfortunate events. Enjoy no-claim bonus on your premiums during occasions where no claim is made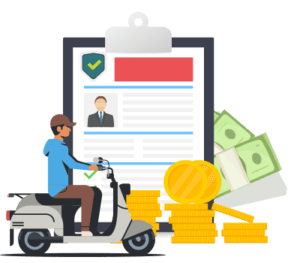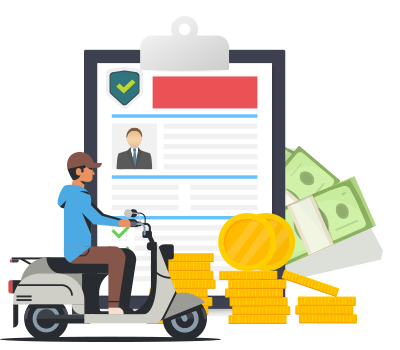 Fincover has the best user interface experience. It is easy to buy and renew policies.
Our process of renewing bike insurance is transparent.
Fincover's payment processes are highly secure. We offer a range of payment options.
We help you swap insurance providers if you are not happy with your current insurer.
Choose from a range of add-on covers to your bike insurance on renewal at Fincover.
Fincover helps you get your claims easily.
How to renew a bike insurance policy at Fincover?
Log into www.fincover.com
Click on the Renewal tab
Enter primary details such as name, contact details and vehicle details
Select the add-on covers you want
Complete the payment process
Check for renewal confirmation in your registered email id. Make a printout for your reference