from All Insurers in India
Bike/Two-wheeler Insurance Renewal
Compare & Renew Bike Insurance policy and have a safe and secure riding experience. Best Deals on Premium, Instant Policy Issuance, 15 Lakh PA CoverRenew bike Insurance online conveniently at Fincover by comparing quotes from multiple insurers and stay protected at all times while riding.
Customized
insurance policy
Top Two wheeler Insurance Plans
Several good plans are available at a cost that will enhance your day.
Comprehensive plan
Third party plan
Types of two-wheeler insurance
Third-party insurance provides financial compensation to the third party in the event of damage to the bike or bodily harm due to an accident caused by your old bike.
You can protect against damage or loss of your bike by adding an Own-damage policy to your third-party policy is called a comprehensive two-wheeler insurance policy.
A bike insurance policy is a legal contract between an insurance company and the bike owner. On the basis of this contract for which a premium is paid, the insurance company compensates the financial loss of the policyholder if the bike is stolen or damaged.
According to the Motor Vehicles Act, 1988, it is mandatory to have third-party liability insurance for your bike for claims that can be made on you by other people for their property damage, injury or death. It is advisable to have an Own-damage cover for paying for repairs or replacement of your vehicle. Together, these covers are called Comprehensive Policy.
Why is Two-Wheeler Insurance Renewal Important?
Two-wheeler insurance renewal is crucial to ensure that your vehicle remains protected at all times. The policy provides coverage against any financial liabilities that may arise due to unforeseen circumstances. In case of an accident or theft, the policy can provide financial assistance to repair or replace the vehicle. Failure to renew the insurance policy on time can lead to legal penalties and financial liabilities.
Two-Wheeler Insurance Renewal from All Insurers in India
In India, there are various insurance companies that offer two-wheeler insurance policies. The renewal process for these policies is simple and can be completed in a few easy steps. Let's take a look at the process of two-wheeler insurance renewal from all insurers in India.
Check Your Current Policy Status
Before renewing your two-wheeler insurance policy, it is important to check the current status of your policy. You can check the
status of your policy
This will help you determine whether your policy is active or has expired.
Compare Policies
The next step is to compare policies offered by different insurance companies. This will help you determine which policy offers the best coverage at an affordable price. You can compare policies online by visiting
here
.
Renew Your Policy
The next step is to renew your policy. You can renew your policy online
here
in 2 easy steps. You will be required to provide your,
policy number
personal details
Advantages of renewing at fincover
Fincover has the best user interface experience. It is easy to buy and renew policies.
Our process of renewing bike insurance is transparent.
Fincover's payment processes are highly secure. We offer a range of payment options.
We help you swap insurance providers if you are not happy with your current insurer.
Choose from a range of add-on covers to your bike insurance on renewal at Fincover.
Fincover helps you get your claims easily.
Benefits of Two-Wheeler Insurance Renewal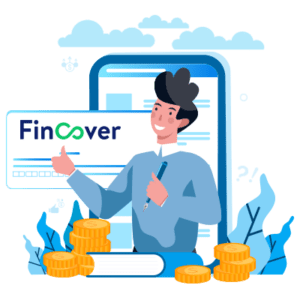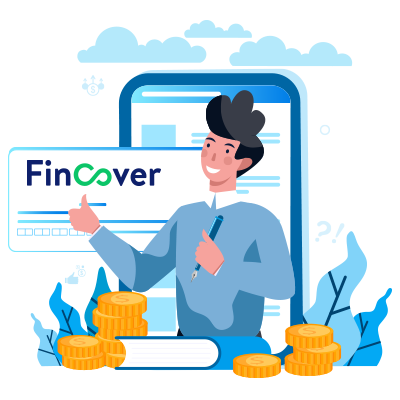 Renewing your two-wheeler insurance policy can provide numerous benefits, including,
Comprehensive Coverage: Two-wheeler insurance policies from all insurers in India offer comprehensive coverage against damages caused due to accidents, theft, natural calamities, and other unforeseen circumstances.
Third-Party Liability Coverage: Two-wheeler insurance policies also offer third-party liability coverage, which provides coverage against any legal liabilities that may arise due to damages caused to a third-party.
Easy Renewal Process: Renewing your two-wheeler insurance policy from all insurers in India is a simple and hassle-free process that can be completed online or offline.