Personal Loan for IT Professionals
IT professionals often face expenses related to professional development, certifications, equipment upgrades, and business expansion. To meet these financial needs, personal loans have emerged as a popular and flexible financing option.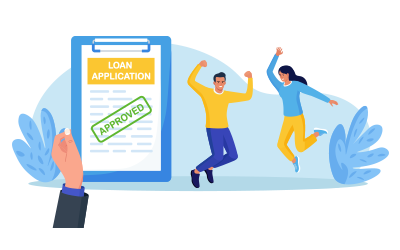 A personal loan is an unsecured loan, meaning it does not require collateral. This makes personal loans more accessible than secured loans, such as mortgages or car loans. Personal loans can be used for a variety of purposes, including:
Professional development: Covering the costs of training courses, certifications, and conferences to enhance your skills and expertise.
Equipment upgrades: Financing the purchase of new computers, software, or other tools essential for your IT work.
Business expansion: Supporting the growth of your IT business by funding marketing campaigns, hiring additional staff, or expanding your office space.
Debt consolidation: Streamlining your finances by consolidating multiple high-interest debts into a single personal loan with a lower interest rate.
Benefits of Personal Loans for IT Professionals
Personal loans offer several advantages for IT professionals seeking financial assistance:
Unsecured nature: No need to put up collateral, reducing the risk involved.
Flexible purpose: Can be used for a variety of IT-related expenses.
Quick approval and disbursement: Typically processed and approved faster than other loan options.
Competitive interest rates: Interest rates are generally lower than those of credit cards.
Fixed monthly payments: Predictable monthly installments for budgeting purposes.
Comparison of Interest Rates
Interest rates for personal loans for IT professionals vary depending on the lender, loan amount, tenure, and the applicant's credit profile. However, they generally fall within the range of 10% to 15% per annum.
Here's a comparison of interest rates offered by some major lenders:
| | | |
| --- | --- | --- |
| Lender | Interest Rate | Tenure |
| HDFC Bank | 10.99% – 15.99% | 12 months to 60 months |
| ICICI Bank | 10.75% – 17.75% | 12 months to 60 months |
| Axis Bank | 10.50% – 15.75% | 12 months to 60 months |
| SBI | 10.50% – 16.50% | 12 months to 60 months |
Eligibility for IT Professionals Personal Loans
To qualify for a personal loan, IT professionals typically need to meet certain eligibility criteria, which may vary among lenders:
Age: Minimum age of 21 years and maximum age of 65 years.
Citizenship: Must be a citizen or permanent resident of the country where the loan is being applied for.
Employment: Salaried or self-employed with a steady income.
Credit history: Good credit score (typically above 700) to demonstrate creditworthiness.
Debt-to-income ratio: A manageable debt-to-income ratio indicating the ability to repay the loan.
Documents Required for IT Professionals Personal Loans
Identity Proof: PAN Card, Aadhaar Card, Voter's ID, Passport

Address Proof: Driving License, Passport, Utility Bill, Rental Agreement

Income Proof: Salary slips for the last 3 months, Form 16 for the previous financial year, bank statement for the last 6 months

Employment Proof: Appointment letter, recent payslip, company's letterhead with contact details

CIBIL Score Report: A copy of your CIBIL score report can be obtained from authorized credit bureaus
How to Apply for Personal Loan for IT Professionals?
STEP 1
Applying for a personal loan for IT Professionals in India is typically straightforward. You can apply online through the lender's website or visit a nearby branch.
After submitting the required documents and completing the application, the lender will assess your eligibility and provide a loan offer.
STEP 2
You can also apply in our site Fincover.com
All you have to do is provide certain details and upload certain documents as mentioned above.
We will display a list of loan quotes for you, and you can select the one that fits your requirement.
Once, the documents are in order, you will receive instant approval and the funds will be disbursed within few hours from the time of approval.
Personal loans can be a valuable tool for IT professionals seeking financial support to advance their careers, expand their businesses, or achieve their financial goals. By carefully considering your financial situation, comparing loan options, and following responsible borrowing practices, you can secure a personal loan that aligns with your needs and helps you reach your full potential.